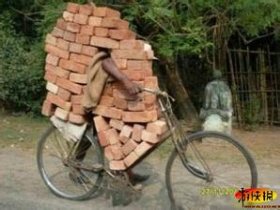 Random good picture Not show
1. Another 21 of the 38 death-penalty states either have a minimum age of 16 or no minimum.
2. China is a country in which the death-penalty system is taken to punish the offenders broadly .
3. However, a recent decision to require all death-penalty cases to be approved by the Supreme Court is an important recognition by the leadership that executions have been dished out far too readily.
4. Thus the movement of abolishing the death-penalty system in the world has been influencing the death-penalty system in China strongly.
5. Of course we are still exploring the death-penalty system and will be flexible in keeping our options open for future changes.
6. Death-penalty opponents understand this, which is why they insist that deterrence has no effect.
7. There are so many more politically useful death-penalty victims. Wasting a lot of time on Zheng would be counterproductive.
8. There currently are 13 aggravating circumstances that can be considered in felony convictions and 10 in death-penalty cases.
9. Ruth Halpern, who had just been brainstorming about the idea with a death-penalty defense lawyer, was intrigued.
10. However, if complying with the angle of more reasonable legal action structure, court hearing in death-penalty case trial of second instance is still facing with a lot of problem.
11. His office did a survey of lawyers and consulted a national panel of lawyers specializing in death-penalty cases for advice.
12. However, it brings much negative influence for adopting the death-penalty system broadly and frequently.
13. So there seems to be a significant number of Americans who believe the death-penalty system costs innocent people their lives, but who nevertheless want to keep it around and even expand it.
14. China's Supreme People's Court, which has the final say on death-penalty cases in China[sentencedict.com], declared there was insufficient proof that Mr. Shaikh suffered mental illness.
15. One of the clearest manifestations of this is its death-penalty policy: China executes far more people than the rest of the world combined.
16. According to the differences of the essence and operation of the power, the kinds of death-penalty execution are in varied forms.
17. The rules governing such a request, which is sought in almost all death-penalty cases, are strict.
More similar words:
death penalty,
the death penalty,
penalty,
penalty area,
penalty box,
penalty rate,
penalty kick,
penalty clause,
under penalty of,
penalty function,
pecuniary penalty,
prepayment penalty,
personalty,
commonalty,
death,
health professional,
to death,
deathly,
traditional type,
death-bed,
death row,
deathful,
death mask,
death tax,
cot death,
deathday,
deathbed,
death wish,
deathless,
deathlike.