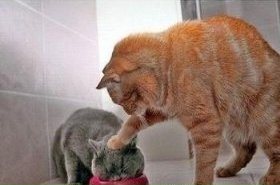 Random good picture Not show
1. Cuvee: Blend of grapes or special selection.
2. Tasting: This cuvee represents the second wine of Chateau Lathibaude.
3. Serve EDENVALE Sparkling Cuvee as an aperitif or an accompaniment for most foods. This inspired sparkling is particularly well matched with spicy cuisine and fresh fruit.
4. Tasting: This Cuvee under the appellation" Bordeaux Superieur" has been elaborated in a view of developing a concentrated and fruity wine.
5. Typical Australian wine, a cuvee from two grape varieties. Smooth and fruity.
6. The Mountain Cuvee is a Bordeaux blend of Cabernet Sauvignon (60%), Merlot (34%) with some CabernetFranc and Petit Verdot added.
7. How to know what Cuvee champagne actually is and why it's different; learn more about champagne in this free instructional video.
8. This cuvee is a blend of Merlot , Cabernet Sauvignon, Syrah and Carmenere, and offers a classy nose with intense notes of ripe cassis, mint and red forest fruits.
9. EDENVALE Sparkling Cuvee displays a subtle yet fragrant aroma of ripe apples and subdued tropical fruits with zesty citrus overtones.
10. This very good cuvee is dedicated to real amateurs of great wines.
11. The 2004 vintage was perfect for this cuvee thanks to the selective use of old vines.
12. The cuvee from Saint-Victorien is a very careful vinified. The wine has a dominate red fruit flavour in the nose with soft tannin in the taste.
13. DIADEMA Rosso IGT Toscano and Champagne Cuvee Rose DIADEMA Selected are perfect combination, embodying male's masculinity and female's tenderness.
14. A vintage, non vintage, Rose, Prestige Cuvee and a Sommelier's choice.
14. Wish you can benefit from our online sentence dictionary and make progress every day!
15. Grand Mountain Cuvee Red is a unique blend of premium varietal grapes. It is full of fruit aromas, flavorful, soft clean finish. It is ideal for pairing with Asian dishes.
16. Our Cuvee Reserva Carmenere is the result of a rigorous selection of the finest fruit within our vineyards by 100% hand harvest.
17. What Is Cuvee Champagne?
18. The most famous family member was the 16th century author Francois Rabelais, after whom a prestigious Frapin cognac bottle is named: The Cuvee Rabelais.
19. When it's time to celebrate, pop a bottle of EDENVALE Sparkling Cuvee.
20. Jack: So let me give you a taste of this 1997 Rapel Valley Cuvee Alexandre Merlot.
21. After aging in barrels, the wines are united in a single cuvee exemplifying the pinnacle of Russian River Zinfandel.
More similar words:
cuvette,
cuvier,
vee,
veer,
levee,
uveal,
mauve,
duvet,
corvee,
veer out,
louver,
give ear,
veering,
louvers,
juvenal,
uveitis,
veer from,
juvenile,
souvenir,
louvered,
maneuver,
give ear to,
juvenilia,
manoeuver,
vancouver,
wave energy,
juvenility,
outmaneuver,
rejuvenate,
art nouveau.