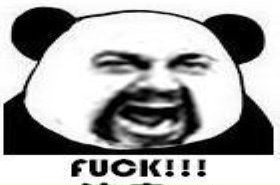 Random good picture Not show
1. Translation is a cross-linguistic, cross-cultural and cross-social activity.
2. She discovered a striking cross-linguistic difference in eyewitness memory.
3. It has become a cross-linguistic, cross-cultural, cross-social communication event.
4. Compared with the relevant sentences in the cross-linguistic perspective, it can be concluded that its information function originates from the different features of referential expressions.
5. This paper aims at exploring the cross-linguistic influence on discourse level in Chinese college students ESL writings.
6. Translation is a kind of cross-linguistic, cross- cultural and cross-social communication.
7. Poetry translation is a cross-linguistic literary recreation and the translator's empathy plays an important role in the process.
7. Sentencedict.com try its best to collect and build good sentences.
8. A cross-linguistic analysis reveals that the shifts in tags comply with the general law in the language evolution.
9. As a cross-linguistic and cross-cultural activity, translation aims to communicate information.
10. Among these cross-linguistic studies, due to the absence of documentation, comparatives from the Formosan family are excluded from the language sample.
11. Interpreting is not only a cross-linguistic and cross-cultural communication activity, but also a language service.
12. Universal aspects of development are discussed, as well as a variety of cross-linguistic phenomena.
13. This paper reviews the marked and unmarked issues of quantitative adjective of the Kazak language from a cross-linguistic angle.
14. The study of language typology aims at identifying features that are common to all or most of languages through cross-linguistic comparison.
15. There is not only a linguistic transfer in SLA, but also a cross-linguistic transfer of concept and conceptual metaphor.
16. We find the similarity of syntax between OE and Russian in modern Slavic and the reasons from a cross-linguistic angle, after an analysis of inflection and syntactic traits in OE.
17. It not only provides a brand new perspective for domestic readers, but also plays a cross-linguistic reference role for Chinese study.
18. Differences reflected in English ad translation due to cross-culture and cross-linguistic factors are discussed.
19. In addition to semantics, syntax, as well as their interface, there are also typological surveys which attempt to establish the criterion for cross-linguistic classification of comparatives.
More similar words:
distinguished service cross,
linguistic,
linguistics,
nonlinguistic,
linguistical,
linguistically,
metalinguistic,
historical linguistics,
sociolinguistic,
extralinguistic,
sociolinguistics,
psycholinguistic,
neurolinguistics,
psycholinguistics,
linguistic context,
cross linking,
cross-linking,
crosslinking,
structural linguistics,
computational linguistics,
linguistic communication,
distinguishing characteristic,
cross-linked polymer,
linguist,
distinguish,
distinguished,
distinguishing,
cross slide,
undistinguished,
distinguishable.