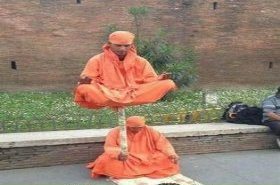 Random good picture Not show
1 A perennial Eurasian herb ( Chelidonium majus ) having deeply divided leaves, showy yellow flowers, and yellow - orange latex.
2 HPLC was used to establish the fingerprint of Chelidonium majus L.
3 Objective : To observe the expectorant and relieving cough effects of total alkaloid from Chelidonium majus L.
4 Sanguinarine belongs to the benzophenanthridine alkaloid analog, and is derived mainly from the root of Sanguinaria Canadensis L. , Chelidonium majus L.
5 The toxicity test indicated that of all 9 species of plant, the substances extracted from Chelidonium majus, Radix angelica dahurica , Pulsatillae Chinensis, Veratrum dah uricum Loes.
6 OBJECTIVE To observe the relieving cough and eliminate phlegm effects of total alkaloid from Chelidonium majus L. (TACM).
More similar words:
put the lid on,
take the lid off,
archegonium,
meconium,
polonium,
ammonium,
zirconium,
hydronium,
harmonium,
plutonium,
stramonium,
pandemonium,
pelargonium,
spermatogonium,
helium,
zirconium oxide,
ammonium nitrate,
epithelium,
ammonium hydroxide,
mesothelium,
endothelium,
chelonia,
richelieu,
chelonian,
cardinal richelieu,
lido,
omnium,
minium,
the land of the living,
cranium.