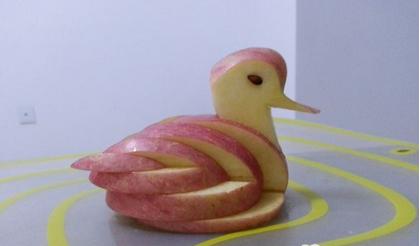 Random good picture Not show
1. A Burundian cyclist pedals downhill on May 11.
2. These include Eritrean refugees in eastern Sudan, Burundian refugees in Tanzania, Croatian and Bosnian refugees in Serbia, Rohinga refugees in Bangladesh and Afghan refugees in Iran and Pakistan.
3. A battalion of about 1,000 Burundian troops was deployed earlier this month and the rest of the reinforcements are expected later this year.
4. According to Brody, the Burundian government has a tendency to expel members of the international community.
5. Burundian immigration officials have canceled the work permit of Human Rights Watch researcher Neela Ghoshal.
6. In April 2008 rebel forces engaged Burundian military units just outside of Bujumbura city limits .
7. Two Burundian bike transporters push a load from the hills down into the capital city, Bujumbura.
8. In a letter sent Tuesday, the Burundian minister of foreign affairs revoked her status as a Human Rights Watch representative in the country and asked her to leave Burundi by 6 p. m. on June 5th.
9. The United Nations Children's Fund says 232 children between the ages of 15 and 20 had been held at the Randa and Burumata camps north of the Burundian capital, Bujumbura.
10. The United States hopes to admit 4,000 to 5,000 of the Burundian refugees during fiscal year (FY) 2007, which began October 1, 2006, and a similar number in FY 2008.
11. Additional peacekeepers have arrived from Burundi in recent days, but the current force of around 3,000 Ugandan and Burundian troops is far less than the envisioned 8,000.
12. AMISOM maintains a force of about 8,000 Ugandan and Burundian troops that are based primarily in Mogadishu.
13. It does not serve the interests of the people of Burundi to kick out impartial researchers who are seeking to promote and protect the rights of the Burundian people.
13. Sentencedict.com is a online sentence dictionary, on which you can find good sentences for a large number of words.
14. For the past three years some 8,000 Ugandan and Burundian troops have served under the command of the African Union (AU) in Mogadishu without great effect.
15. The peacekeeping force is composed of about 5,000 Ugandan and Burundian troops. At least nine peacekeepers were killed, and some reports have indicated that Somalis may be among the dead as well.
16. Yes, we are prepared to continue to support AMISOM, which has Ugandan and Burundian troops on the ground.
17. Trans World Radio may adapt Kande's Story into a radio broadcast in the Burundian language, Watters said, and there are plans to expand the materials into more nations and languages next year.
18. The FNL is still fighting a civil war with the Burundian government.
More similar words:
burundi,
run dialog,
labour under,
Indian,
indiana,
big endian,
red indian,
sundial,
east indian,
indian corn,
indian file,
amerindian,
west indian,
anglo-indian,
indian rupee,
indian ocean,
indian chief,
indian summer,
indianapolis,
american indian,
undiagnosed,
indian elephant,
indian reservation,
furuncle,
labour union,
india,
diana,
rundle,
rundown,
gerund.