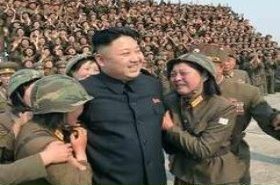 Random good picture Not show
1. The bidentate phenyl phosphine ligands which had good electron delocalization and chelation acted as a better ligand than monodentate phosphine ligand.
2. Bidentate ligands with the property of hemilability have attracted chemists' research interests and have been widely applied in many palladium-catalyzed transformations.
3. Self assembly of aryl group containing flexible bidentate ligands with metal ions gives rise to many types of novel structures because of their variable coordination modes.
4. The novel supported bidentate phosphine palladium catalyst can be easily recovered by simple filtration and can be reused many times without loss of activity.
5. It is easily distinguishable from other congeners on the island by having distinctly bidentate leaf-lobule.
6. The definition of cis, trans-isomers for monodentate ligands has been extended to complexes containing two bidentate ligands.
7. When the complex of anhydrous zinc acetate with 1,5-naphthalene diamine was formed, the anhydrous zinc acetate changed from a bidentate ligand to a unidentate ligand.
8. Metal-Organic coordination polymer is formed by self-assembly through coordination bond between bidentate or multbentate organic ligand and central metal ion .
9. Methods By means of thin layer scanning, contents of oleanolic acid in roots of Achyranthes bidentate, its preparations with wine and with salt solution were measured.
9. Sentencedict.com try its best to gather and build good sentences.
10. Tertiary phosphine ligands are sensitive to air and moisture. Thus we synthesized two stable ligands: the bidentate ON ligand and tridentate ONO ligand.
11. To observe the effect of the nonunion of humeral shaft fracture treated by bidentate intramedullary locking nails.
More similar words:
multidentate,
dentate,
edentate,
united states president,
president of the united states,
incidental,
incidentally,
occidental,
accidental,
indentation,
incidental to,
accidentally,
coincidental,
coincidentally,
resident alien,
orientate,
commentate,
potentate,
bidens,
orientated,
pentateuch,
accidental injury,
accidental damage,
incidental expense,
incidental expenses,
reorientate,
mental state,
disorientate,
documentary evidence,
mental representation.