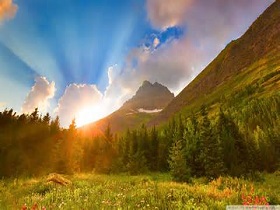 Random good picture Not show
1. Knowledge is something Belarusian's treasure.
2. Adds Bulgarian, Belarusian, Russian, Serbian, and Ukrainian language support.
3. Traditional Belarusian dress originated from the time of Kievian Rus continues to be worn today at special functions.
4. The name of the Belarusian currency comes from the Russian rouble and was left after the collapse of the Soviet monetary system and Belarus" refusal to introduce a national currency.
5. Last year the Belarusian president refused to recognise the independence of South Ossetia and Abkhazia, the two breakaway Georgian territories over which Russia had warred with Georgia.
5. Sentencedict.com is a online sentence dictionary, on which you can find excellent sentences for a large number of words.
6. Adds Bulgarian, Belarusian, Macedonian, Russian, Serbian, and Ukrainian language support.
7. The Belarusian nobles usually had their fabrics imported and chose the colors of red, blue or green.
8. Polish, Russian, Belarusian and Ukrainian sources state that four such camps existed.
9. She will now face either defending champion Serena Williams or Belarusian Victoria Azarenka for a place in the final.
10. The first Olympic medal for the Soviet Union was won by Belarusian Mikhail Krivonosov at the 1956 Summer Games held in Melbourne, Australia.
11. Li Zhenjie, who has been translating names for 18 years, says she noticed from the Olympic rolls that the Belarusian name Siarhei and the Russian name Sergey are actually pronounced roughly the same.
12. Andrzej Bobiec passes through a blue-green glade of Scots pine, barely a mile from the Belarusian border.
13. On July 26, visiting Vice-President Hu Jintao met with Belarusian Prime Minister Vladimir Yermoshin in the government building.
14. Growth has been buoyed by increased Russian demand for generally noncompetitive Belarusian goods.
15. The Gorodets collective farm has recently been bought up by a bank. But it is a very Belarusian kind of privatisation - the bank itself is state-owned.
16. He dominates the airwaves and the news bulletins, outlining daily the achievements of the Belarusian people.
More similar words:
belarus,
belorussia,
Russian,
prussian,
Venusian,
andalusian,
carthusian,
malthusian,
melanesian,
russian bank,
byelorussian,
prussian blue,
white russian,
russian roulette,
russian orthodox,
franco-prussian war,
russian revolution,
russian federation,
russian orthodox church,
varus,
acarus,
icarus,
lazarus,
with a rush,
USIA,
russia,
prussia,
tartarus,
bela,
belay.