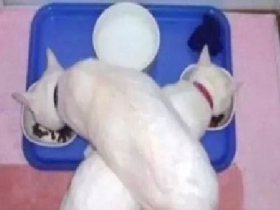 Random good picture Not show
1. Sir Harold, I think it was Alcibiades in the Peloponnesian War.
2. The dialogue ends when Alcibiades knows he must take care of himself by examining his soul.
3. Socrates' pupil Alcibiades was suspected to have been involved, and Socrates indirectly paid for the impiety with his life.
4. Alcibiades the disastrous Sicilian expedition and later ended his life as a defector going to Sparta.
5. Alcibiades tries to find the self in a dialectical movement.
6. "Alcibiades is a latter-day Adonis — all flowing golden locks, a fine profile and with androgynously smooth skin[sentencedict.com], " Hughes writes.
7. In that relationship, why should Alcibiades be concerned with himself, and why is Socrates concerned with that concern of Alcibiades?
8. His complex relationship with Socrates is Alcibiades by the way recounted in the drunken speech that Alcibiades gives in Plato's dialogue Symposium.
9. Socrates asks Alcibiades about his personal capacity and the nature of his ambition.
10. Alcibiades mechanical engineering department in the rotary joint, metal hoses, water-sealing device, such as mechanical design and manufacturing of young companies.
11. Whereas we saw in the Alcibiades the close relation between "Take care of yourself" and "Know yourself", taking care of yourself eventually became absorbed into knowing yourself.
12. I knew what Aristophanes had said, what Agathon, the tragedian, had said, what Alcibiades had said.
13. To help him gain the upper hand – to acquire techne – Alcibiades must apply himself, he must take care of himself.
14. ' It was the story of an Athenian boy who grows to manhood during a 25·year war, but great,[Sentence dictionary] real figures such as Socrates and Alcibiades also strode through the novel's pages.
15. This is the moment Socrates appears, and he succeeds where others have failed: He will make Alcibiades submit, but in a different sense.
16. At this point of intersection and transformation, Socrates intervenes and declares his love for Alcibiades.
17. No one is above suspicion. Socrates himself had been a close associate of a man named Alcibiades probably the most prominent Athenian in the generation after Pericles.
18. It is implicit in all Greek and Roman culture and has been explicIt'since Plato's Alcibiades.
19. It is highly significant that the concern for the self in Alcibiades is directly related to a defective pedagogy, one which concerns political ambition and a specific moment of life.
20. As far as Hughes can tell (or at least Plato tells), he resists the sexual lures of Alcibiades, famous even centuries later as the most beautiful and dissolute boy of Athens.
21. The first philosophical elaboration of the concern with taking care of oneself that I wish to consider is found in Plato's Alcibiades .
22. Hughes spends less time exploring Socrates' relationship with Plato than the one he had with Alcibiades.
More similar words:
pleiades,
diadem,
reducibility,
miscibility,
invincibility,
irascibility,
tibia,
irreducibility,
producibility,
tibial,
tibias,
tibiae,
namibia,
reproducibility,
amphibia,
tibialis,
namibian,
calcic,
amphibian,
iliotibial,
calcium,
calcite,
calcine,
calcify,
calciner,
calcific,
analcite,
analcime,
calcining,
calcitonin.