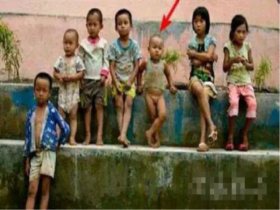 Random good picture Not show
1 Unpaid bills began to pile up alarmingly.
2 The office is staffed by unpaid volunteers.
3 Even unpaid work for charity is better than nothing.
4 He's taken unpaid leave for a month.
5 The guides are unpaid except for basic expenses.
6 The unpaid volunteers do the work because they love it.
7 Through oversight, the bill was still unpaid.
8 Police booted the car with unpaid fines.
9 The Inland Revenue wrote off £900 million in unpaid taxes.
10 He's doing a month's unpaid work experience with an engineering firm.
11 The bills remained unpaid because of a dispute over the quality of the company's work.
12 I've asked if I can take a week's unpaid leave.
13 Doctors work excessive unpaid overtime.
14 The bill would permit workers twelve weeks of unpaid leave for family emergencies.
15 Many employees work countless hours of unpaid overtime .
16 The car is three years old and still unpaid for.
17 Apart from a small team of paid staff,(www.Sentencedict.com) the organisation consists of unpaid volunteers.
18 A writ was served on the firm in respect of their unpaid bill.
19 The economy slid further into bankruptcy when several foreign banks called in unpaid loans.
20 The taxman caught up with him and demanded £17,000 in unpaid taxes.
21 Women's work in the home tends to be both unpaid and unacknowledged.
22 The bill was designed to permit workers to take up to twelve weeks' unpaid leave annually for family reasons.
23 Cardholders pay interest on the amount of money left unpaid.
24 Mr Clarke's insurance company had issued a summons for unpaid mortgage repayments.
25 Many unemployed people welcome the chance to do purposeful work, even if unpaid.
26 A part-time bookkeeper will relieve you of the burden of chasing unpaid invoices and paying bills.
27 They want to talk to you in connection with an unpaid tax bill.
28 She's too clever to fall into the trap of doing any unpaid work.
29 Some are rushed in as emergency cases leaving bills unpaid, rent in arrears and families in financial hardship.
30 Feminists questioned this, drawing attention to the contribution to wealth made by women's unpaid labour in the home.
More similar words:
paid off,
in part,
in particular,
noun phrase,
unpleasant,
unprecedented,
aid,
said,
raid,
aide,
AIDS,
unpredictability,
pain,
pail,
pair,
braid,
afraid,
repair,
impair,
braided,
painful,
a pair of,
painter,
despair,
first aid,
paintwork,
campaign,
impaired,
foreign aid,
maidenhead.