Synonym:
hike,
parade,
tramp,
walk.
Antonym:
halt,
stop.
Similar words:
research,
architect,
researcher,
patriarchy,
in search of,
architecture,
a far cry,
porch.
Meaning: [mɑrtʃ /mɑːtʃ] n. 1. the month following February and preceding April 2. the act of marching; walking with regular steps (especially in a procession of some kind) 3. a steady advance 4. a procession of people walking together 5. district consisting of the area on either side of a border or boundary of a country or an area 6. genre of music written for marching 7. a degree granted for the successful completion of advanced study of architecture. v. 1. march in a procession 2. force to march 3. walk fast, with regular or measured steps; walk with a stride 4. march in protest; take part in a demonstration 5. walk ostentatiously 6. cause to march or go at a marching pace 7. lie adjacent to another or share a boundary.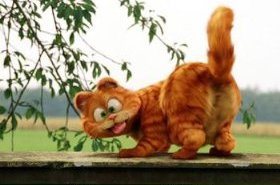 Random good picture Not show
(1)
March
comes in like a lion and goes out like a lamb.

(2)
March
winds and April showers bring forth May flowers.

(3) The ticket is valid until March.
(4) March is the third month of the year.
(5) A half million people watched the troops march in New York's ticker tape parade.
(6) In March and April, the weather is much less predictable.
(7) The organizers of the march were charged with assault and riotous assembly .
(8) Beware the Ides of March.
(9) Sow the seeds in late March.
(10) She stole a march on me.
(11) The band struck up the wedding march.
(12) The rocket was launched in March 1980.
(13) Anne is coming for a visit in March supposedly.
(14) Peach blossom in March, two people go, video.
(15) A peace accord was reached on 26 March. Sentencedict.com
(16) We're leaving on 2 March, that is, Friday.
(17) The snow usually melts by mid March.
(18) He retired last March/is retiring next March.
(19) Sow the seed in a warm place in February/March.
(20) He made an official visit to Tokyo in March.
(21) We commence building on March 18 th.
(22) The soldiers were making a triumphal march through the city.
(23) In life's earnest battle they only prevail,(sentencedict.com) who daily
march
onward and never say fail.

(24) The date for the meeting is now definite: 5th March.
(25) Anyone who knows of the vehicle's whereabouts from that date until 7 March is asked to contact Bangor police station.
(26) The time frame within which all this occurred was from September 1985 to March 1986.
(27) The highest spring tides of the year occur after the equinoxes in March and September.
(28) The hotel is closed during low season, i.e. from October to March.
(29) He told us that the tour was pencilled in for the following March.
(30) At the beginning of a ceremonial parade,he gives the order to march on.
More similar words:
research,
architect,
researcher,
patriarchy,
in search of,
architecture,
a far cry,
porch,
church,
purchase,
merchant,
carcinomas,
mark,
remark,
market,
mark out,
mark off,
marine,
marble,
marker,
margin,
landmark,
primary,
summary,
grammar,
nightmare,
marketing,
supermarket,
primarily,
remarkable.