Synonym:
assistant,
benefit,
help,
helper,
relief,
remedy,
service.
Antonym:
disturb,
hinder,
interfere,
interrupt,
obstruct,
prevent.
Similar words:
AIDS,
aide,
be afraid to.
Meaning: [eɪd] n. 1. a resource 2. the activity of contributing to the fulfillment of a need or furtherance of an effort or purpose 3. a gift of money to support a worthy person or cause 4. the work of providing treatment for or attending to someone or something. v. 1. give help or assistance; be of service 2. improve the condition of.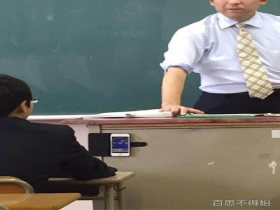 Random good picture Not show
1. The aid appeal has galvanised the German business community.
2. The aid allocation for Pakistan was still under review.
3. Did you learn any first aid at school?
4. Romania badly needs aid to modernise its outmoded industries.
5. Just crank up your hearing aid a peg or two.
6. No legal aid was available to cover representation before tribunals.
6. Wish you will love sentencedict.com and make progress everyday!
7. An extra £10 million in foreign aid has been promised.
8. Aid workers were said to have been filled with dismay by the appalling conditions that the refugees were living in.
9. Legal aid is a fundamental part of our system of justice.
10. Humanitarian aid is being sent to the refugees.
11. Emergency aid could save millions threatened with starvation.
12. A UN official said aid programs will be suspended until there's adequate protection for relief convoys.
13. An English-Chinese Dictionary is an important aid in learning the English.
14. The country has a growing dependence on foreign aid.
15. This aid money is crucial to the government's economic policies.
16. They were lying in ambush, waiting for the aid convoy.
17. The aid will not be disbursed until next year.
18. We will aid their struggle against violent repression.
19. Troops have been sent to protect aid workers against attack.
20. We had to berth our ship without the aid of tugboats.
21. They have made an urgent request for international aid.
22. Many of the aid projects in the developing world have been misdirected in the past.
23. Foreign aid from many countries poured into the famine area.
24. Some people take up yoga to aid relaxation.
25. Several charities sent aid to the flood victims.
26. They made a request for further aid.
27. He solicited aid from the minister.
28. Learning is wealth to the poor, an honour to the rich, an
aid
to the young, and a support and comfort to the aged.

29. Attempts to get supplies to the region are futile because troops will not allow the aid convoy to enter the city.
30. The new rules have made thousands more people ineligible for legal aid.