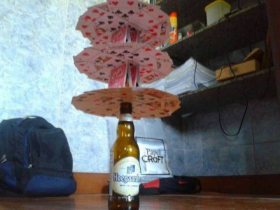 Random good picture Not show
1. The canoes were loaded with sealskin floats.
2. The President and First Lady were wearing sealskin parkas in honor of their guests.
3. Miles found himself in the water, tangled in coils of rope, battered by sealskin floats.
4. Instead she has purchased a fake-fur lined coat mimicking sealskin. This will suffice to keep her warm and not hold the pain therein.
5. Many hunters use more traditional methods in the spring, traveling across sea ice and paddling toward whales in sealskin boats.
6. The town thronged with men in white anoraks and women in kalaallisuut, an outfit of sealskin boots and trousers set off with a beaded top.
7. The earliest humans used those needles to sew warm, waterproof clothing: fur jackets, sealskin boots and waterproof parkas.
8. Ltd. is the buying office for some international brand companies such as Calitex from France, Sealskin from Holland and Sungarden from Germany etc. in China.
9. Opponents of the move called on an Inuit politician in a sealskin waistcoat to explain why his homeland will feel the impact.
More similar words:
animal skin,
oilskin,
false alarm,
skin disease,
axial skeleton,
ask in,
skin,
skint,
asking,
seal,
ruskin,
skincare,
skinny,
tasking,
skin care,
masking,
coral sea,
coal seam,
skinner,
pigskin,
skinned,
skin cell,
foreskin,
redskin,
sealed,
unseal,
seal off,
reseal,
skin rash,
deerskin.