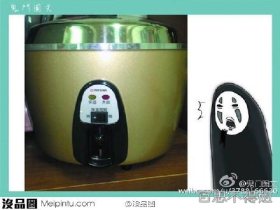 Random good picture Not show
1. The Karens were animists, feeling some kind of presence in the forest, the spring or the great banyan tree.
2. Adat derives in part from the ancient animist and Hindu belief system of the Minangkabau, which existed before the arrival of Islam to Sumatra.
3. The Veddahs have Animist and Buddhist practices.
4. The Wetu Telu—a Muslim people who maintain some animist traditions—believe luhluh seal in the smell of a dead body so it will not disturb the spirits of Mount Rinjani.
5. Traditionally forest-dwelling, they follow an animist religion rooted in nature, and their languages have no written form.
6. Animist beliefs consider death, disease, crop failure and other disasters not as natural occurrences,[sentencedict.com] but as the result of the activities of supernatural powers.
7. Naxi Dongba religion is an original polytheism, Animist beliefs.
8. For the largely Christian and animist southerners, Malik says al-Bashir's push for an Arab Islamist identity in Sudan "was a bridge too far".
9. To the animist Kondh tribes, the mountain is more than the place where they live: it is their god.
10. The shaman's journey to the land of the spirits is one manifestation of the animist religion of the Siberian native peoples.
11. Firstly, it is not the case that the evil spirits of the New Testament are remotely similar to animist spirits.
12. One French magazine has labeled his art " erotic - mystic - animist. ".
13. Ethnic and cultural differences between the Muslim north and the mainly Christian and animist south have remained deep in the 53 years since Sudan's independence from British colonial rule.
14. Despite in-roads made by Hindu and Christian missionaries, many of its 26 main tribes are mostly animist: worshipping the sun and moon, a practise known as "Donyi-Polo".
15. He is the only bimo [a shaman in the traditional animist religion of his enthnic minority] in Wenhai and also the best in Lijiang.
16. He embraces the heterodox idea of monism, sometimes called animist materialism or vitalism, which is essentially a denial of any distinction between the body and the soul.
17. They fled from Sudan's long-running civil war, which ended when the Comprehensive Peace Agreement or CPA was signed between the Muslim north and Christian and animist south in January 2005.
18. A cross marks a grave in Bena, a village in the shadow of Mount Inierie, where Christian faith intermingles with ancient animist traditions.
More similar words:
animism,
equanimity,
magnanimity,
optimist,
optimistic,
pessimistic,
anima,
animal,
minimize,
inimical,
animate,
inimitable,
animosity,
exanimate,
animation,
inanimate,
unanimous,
magnanimous,
unanimously,
animal spirits,
optimism,
minimalist,
mist,
suspended animation,
mister,
mistake,
chemistry,
mistreat,
by mistake,
armistice.