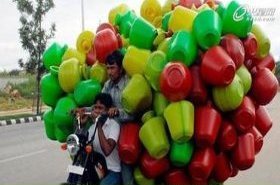 Random good picture Not show
(1) This type of engraving requires a delicate touch.
(2) I bought an old engraving of the High Street.
(3) Wood engraving is an old process: Many newspaper and magazine illustrations from the previous century were reproduced through the process.
(4) Crocker's engraving was published on l June 1802; five days later, aged 52, Charles the Cheesemonger died.
(5) When engraving was developed or etching was developed, engraving sort of(sentencedict.com), a lot of people lost interest in engraving.
(6) The first of these was wood engraving, done on the end-grain of boxwood with a burin rather than a knife.
(7) He learned printing and engraving in Halfa and I was told in his shop that he was a dependable worker.
(8) In 1749 he began teaching engraving and drawing to Louis XV's mistress, Madame de Pompadour, creating portraits and decorating her palace.
(9) The first wood engraving was made in 868 in the Chinese Tang Dynasty and it was named The Lonely Tree.
(10) Wood Engraving Picture and Kite Exhibition, Bei Jing, China.
(11) This paper presents an automatic programming EDM engraving system.
(12) They began to use resin version or laser engraving to ethan.
(13) It is an image of an engraving of a man walking a horse and it was made using a technique known as heliogravure.
(14) Versions of the event, such as this engraving by Paul Revere, rapidly circulated through the colonies, bolstering public support for the Patriot cause.
(15) The welding and engraving series equipments have reached the international standard and the marking series machine has already reached the national advance level.
(16) Half - taper engraving an excellence engraving tool for precise engraving machine.
(17) Albanians must be aware that, by engraving the date of the bombardment of Serbia, they could antagonise their neighbouring country – as well as their own Serbian minority.
(18) He ignored both the display cases and the safe which was concealed behind a framed eighteenth-century engraving of the City of London.
(19) A figure moved slowly through the uncertain light towards him, as faceless and monumental as Death in an old engraving.
(20) Indeed, it does pose with him in the Tassaert engraving.
(21) Lithography had many advantages over the difficult and complicated processes of copper and steel engraving, and even over the woodcut.
(22) With so much tree growth over the years it is impossible to identify the bare rocks of the engraving.
(23) A pattern forming the perspective latent image and the base pattern are unified designed and printed simultaneously in one time to adhere with the carrier via the engraving gravure printing mode.
(24) US Treasurer Rosie Rios unveiled the newest additions to the Treasury's Lucky Money Collection at a news conference at the Bureau of Engraving and Printing (BEP).
(25) Advertisement, crafts, wooden artwork and gift box, paper cutting , bamboo and wooden embossment, crystal nameplate, ornaments, frame fabrication, decorating , marble engraving, stone engraving, etc.
(26) Sure, the Fed can literally print money through the Bureau of Engraving and Printing.
(27) This set of icon creates natural beauty of manual wood engraving with simple color blocks, and carves out beautiful memory of life.
(28) Founded in the end of 1996, Sanban Studio has been an entity set up for the transmission of engraving art works, academic communication, technical development, copy and sales of artwork.
(29) Electro-spindle drilling and milling, including ADX , ADM the two series, with the CNC drilling, CNC milling, engraving machine, woodworking router and milling machine tools, such as matching.
(30) A printing plate that is produced with photography. There are many types, such as process engraving and artotype.
More similar words:
engraved,
raving,
craving,
ravine,
gravity,
saving,
having,
heaving,
ravishing,
living room,
ingrate,
ingratiate,
ravish,
engross,
engrossed,
depravity,
gravy,
grave,
living thing,
gravely,
ultraviolet light,
graveness,
aggravate,
graveyard,
grapevine,
congratulate,
rotogravure,
persona non grata,
congratulation,
congratulations.