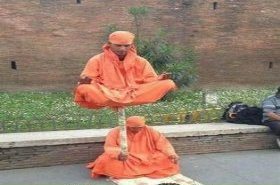 Random good picture Not show
1. The government is fighting a rearguard action against the mass of public opinion.
2. Mr Urban looks increasingly like someone fighting a rearguard action to keep their job.
3. They have been fighting a rearguard action to stop a supermarket being built on the land.
4. They have been fighting a rearguard action for two years to stop their house being demolished.
5. The unions were determined to fight a rearguard action against the government's plans to strip them of their powers.
6. It was a real rearguard action by Boro as they battled to stay on level terms before the interval.
7. Let us try a rearguard action to confine its scope to peripheral cases.
8. United were forced into a rearguard action against a lively Dynamo side for whom Maksim Shatskikh twice struck the woodwork.
9. Each manoeuvre in their rearguard action has taken them further away from intuitive notions about that exciting enterprise referred to as science.
10. Thousands had died on the battlefields, in rearguard bombing raids and in repressive purges.
10. Sentencedict.com is a online sentence dictionary, on which you can find nice sentences for a large number of words.
11. They are now fighting a rearguard battle and losing.
12. On machines however, a tough rearguard action was fought by the employers.
13. Dundalk's mean, well organised rearguard will certainly be a lot less generous this afternoon.
14. Sefton were left to fight a valiant rearguard action after losing half their batting cheaply.
15. A rearguard action is being fought against the sale of the land for business development.
16. Their town house had been sold, lingeringly, with rearguard modernizing actions to keep up its price.
17. From an Arsenal rearguard action the ball would, seemingly inevitably, reach Alex.
18. They arrived too late to save Praag but did destroy part of the Chaos army's rearguard.
19. Oldham's attack had a fruitless afternoon against a Rovers' rearguard in which Kevin Moran was outstanding.
20. United had the consolation of piercing the monolithic Celtic rearguard once.
21. The troops remaining in the islands fought a bitter rearguard action.
22. The best that propaganda could do was to emphasise the courage of Leonidas and his rearguard.
23. Such men found themselves, however, fighting what became all too clearly a rearguard action.
24. With their captain and inspiration, Roy Aitken, suspended, Saints seemed to have come prepared to fight a rearguard action.
25. The one hand executes the two movements almost simultaneously, leaving the rearguard hand to counter any further direct attack.
26. The Waffen-SS divisions were now constantly retreating, though every so often a handful of tanks and panzergrenadiers would turn to form a rearguard .
27. Critics still question what will happen if the goals run out and the rearguard becomes a bit more flakey.
28. Putin's efforts at a Eurasian Union thus appear to be a rearguard action to stem the tide of increasing Chinese omnipotence in Russia's backyard.
29. Made superfluous by the link, although Wikipedia is fighting a brave rearguard action.
30. However, any questions of potential rustiness were soon dispelled as Carragher helped marshal the Reds' rearguard in typically domineering fashion.
More similar words:
on your guard,
arguable,
arguably,
inarguable,
unarguably,
unarguable,
guard,
on guard,
old guard,
guarded,
off guard,
guarder,
off-guard,
mudguard,
guard dog,
red guard,
guarding,
vanguard,
guardian,
safeguard,
off his guard,
guardedly,
unguarded,
body guard,
keep guard,
guardroom,
guardsman,
bodyguard,
guard's van,
guard rail.