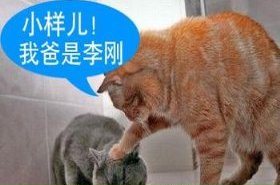 Random good picture Not show
1. Both her children were born by caesarean section.
2. I had to have a caesarean.
3. The baby was born by Caesarean section.
4. Their first baby was born by caesarean.
5. She had to have a Caesarean.
6. My youngest daughter was born by Caesarean.
7. The baby was born by caesarean.
8. She had to have a caesarean .
9. The baby was delivered by Caesarean section.
10. After delivering a baby by caesarean section(sentencedict.com), Dougherty was given medication for what appeared to be normal postoperative pain.
11. If the rate of non-elective caesarean sections is increasing there may be financial, medical, and social implications.
12. They were both born by Caesarean, one under general anaesthetic and one under an epidural.
13. Even mums who have a Caesarean section leave after just five or six days at the most.
14. The Caesarean section was performed in the early hours of Monday 6 July, but unfortunately the baby was stillborn.
15. In 1989 shaves were associated with caesarean sections.
16. Constance Stewart, 31, died after an emergency caesarean at Dulwich Hospital, south-east London.
17. The baby was born by Caesarean section and went straight into special care for five-and-a-half weeks.
18. One in three female obstetricians would choose a Caesarean delivery for herself, even in a perfectly normal pregnancy.
18. Sentencedict.com is a sentence dictionary, on which you can find nice sentences for a large number of words.
19. In 1966, while undergoing a Caesarean section, she had suffered a collapse under the anaesthetic.
20. Julia's third child had to be delivered by caesarean section.
21. It was a difficult birth : she had to have a Caesarean.
22. More and more healthy women who have prepared carefully for childbirth will be told that they have to undergo a Caesarean.
23. On average, around 13 percent of babies are delivered by Caesarean section.
24. The bubble is put round the sow, and the piglets removed by caesarean.
25. A decision was made that the delivery should be by Caesarean section.
26. A commonly cited example of defensive medicine is the rise in the number of caesarean section births, as opposed to natural births.
27. A line was established from clone 59 and clean stocks derived by caesarean section.
28. She was in an advanced state of pregnancy and her first child was born on the spot by caesarean section.
29. Objective : To explore the necessity of cervixs dilatation in caesarean birth operation.
30. The New Cooperative Medical Scheme was associated with lower out-of-pocket expenditure on Caesarean delivery but not on vaginal delivery.
More similar words:
Korean,
here and now,
miscreant,
korean war,
go through fire and water,
here and there,
AES,
aesthetic,
kafkaesque,
aesthetics,
aesthetically,
aesculapius,
synaesthesia,
daresay,
presage,
quasar,
bursar,
sarong,
uncle sam,
wholesale,
all the same,
the same as,
as a rule,
wholesaler,
sesame oil,
hit the sack,
emissary,
commissar,
sardonic,
as a result.