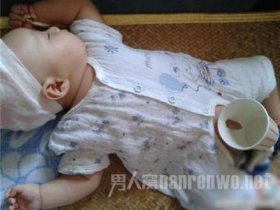 Random good picture Not show
1) We make coffee in a percolator at home.
2) Percolator also provides "observers" which are invoked by the system whenever a user-specified column changes to assist developers keeping track of the state of the computation.
3) Heat the percolator over high heat until coffee is seen perking in the clear knob.
4) The druggist plugged in an electric percolator, found two cups and put them on a table that had a chair on either side of it.
5) When compared to MapReduce, Percolator can process data with far lower latency, with an additional set of resources to support random lookups.
6) One of the key design concepts behind Percolator was to provide random access to the repository to process documents individually, and thus avoiding the global processing required by MapReduce.
7) Before he had quite finished, the percolator had finished its task and the druggist briefly interrupted to get coffee for them.
8) Percolator was designed to provide cross-row, cross-table ACID-compliant transactions via " snapshot isolation" since many threads on many machines need to transform the repository.
9) Your tea is in this electric percolator, if you plug this cord into the wall socket, it will stay hot.
10) Do you want to try the percolator grind?
11) With Percolator, Google is now able to process documents as they are crawled, reducing the average latency by a factor of 100 and the average age of the document by 50%.
12) A coffee percolator is a type of pot used to brew coffee.
13) Before Percolator, the search index was actually produced that way.
14) Percolator has no central location for transaction management and lacks a global lock detector.
15) All observers are linked into the Percolator worker, which scans the Bigtable for changed columns ("notifications") and invokes the corresponding observers as a function call in the worker process.
16) The cooker discharge, percolator, press, grinders and other equipment in the finished product area shall be entirely separate from the charging and other raw material handling areas.
17) He stood with his back to her,(http://sentencedict.com/percolator.html) watching a percolator.
18) Better still, avoid paper altogether where possible; buy loose tea, and invest in a coffee percolator.
19) Its only furnishings, besides the desk, were a leatherette armchair, an old-fashioned coatrack and an electric percolator.
20) There is a gas ring in my room and the percolator is bubbling.
21) He watched the coffee beating in the cracked dome of the percolator.
22) Wake up to the smell of freshly brewed coffee by investing in a percolator with a programmable timer.
23) However, some people prefer the dark, strong taste of percolator coffee.
24) Add the correct amount of water and reassemble the percolator.
More similar words:
percolate,
consolatory,
chocolate,
dilatory,
escalator,
insulator,
regulator,
speculator,
regulatory,
legislator,
ambulatory,
ejaculatory,
perambulator,
circulatory system,
intercom,
overcome,
intercourse,
narcolepsy,
under control,
accolade,
sexual intercourse,
intercontinental,
isolate,
violate,
idolatry,
volatile,
immolate,
isolated,
violated,
desolate.