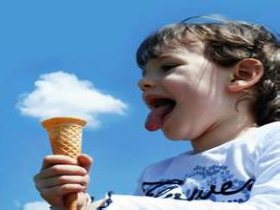 Random good picture Not show
1. It was gawky, hesitant, and brash.
2. With a gawky, clunky gait Magic lurches slowly across the yard.
3. Not even the gawky years of adolescence would alter it.
4. There are, of course, a few physically awkward, gawky, uncoordinated drivers.
5. The hero of 'Driving Lessons' is a gawky , artistic Christian teen...
6. Her metamorphosis from a gawky, studious teenager to an accomplished, self-assured young woman who prefers straight hair to curly seemed to happen almost overnight.
7. It's love at first sight when a gawky, quirky insect arrives in this bustling community and a fabulous ladybug catches his eye – and the feeling is mutual.
8. Kim Jong Il ordered the gawky birds imported from Africa at $10, 000 a pop in the late 1990s, said guide Kim Jin Ok, giving The Associated Press a private tour.
8. Sentencedict.com is a sentence dictionary, on which you can find excellent sentences for a large number of words.
9. Then in 1968 he met Gates, another gawky kid who was also spending all his free time hunched over the school's first computer, an ASR-33 Teletype model.
10. He was rather a gawky youth, and Lupin said he was the most popular and best amateur in the club, referring to the "Holloway Comedians."
11. Mark Cuban's best player is still a tall gawky German guy.
12. Does she look posh to you, or gawky?
13. She thought she was gawky , that her hair was too frizzy, her skin too pale.
14. A big white heron gallops out of the creek on his gawky orange legs and gobbles it up.
15. The local grammar school had put too much of a gawky human edge on his son's image.
16. As a young man he was very sensitive about his gawky looks.
17. Despite the fact that he was tall for his age,[sentencedict.com] he was gawky and skinny.
18. Won't I make a fool of myself and instead of looking fantastic, I'd end up looking like a tramp with gawky looking eyes.
19. I don't love you, not at all, on the contrary, I detest you—You're a naughty, gawky, foolish Cinderella.
20. I don't love you, not at all, on the contrary, I detest you—You're a naughty, gawky, foolish Cinderalla.
21. She was drawn to the scholastic and artistic crowds in high school but they rejected her point-blank, assuming either that she was a flighty airhead or was mocking the gawky students in those circles.
22. One day he saw Lincoln -- a tall, shambling man, long, bony, gawky, but tremendously impressive.
23. Donelle Ruwe, now an English professor at Northern Arizona University, grew up terribly gawky, a teen with glasses, a back brace and, yes, even headgear.