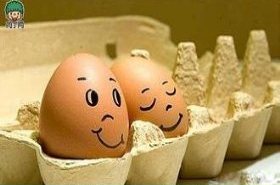 Random good picture Not show
1. The stethoscope is a medical instrument.
2. Apply a stethoscope to the Tory chest as he speaks.
3. Putting on her stethoscope, she sounded his heart very carefully, then lifted his lips and looked at his gums.
4. She has with her his stethoscope, which she hands him.
5. Did he hap-pen to note the stethoscope peeping out of the side pocket?
6. Hold your stethoscope to our hearts and tell us what you hear us murmuring.
7. Listen to entire inspiration and expiration at each stethoscope position.
8. The physician was aided by the stethoscope.
9. He invented a new type of stethoscope.
10. A bruit is usually detected with a stethoscope and is an indicator of arterial blockage.
11. Through his stethoscope, Noah Townsend's clinical notes revealed, he heard suppressed breath sounds and lung rales.
12. I take it you know what a stethoscope is.
13. I'll get my stethoscope and listen to your lung.
14. I am specifically interested in your stethoscope model 520.
15. The readings of stethoscope doppler reflect blood flow within artery of transplant precisely.
16. He walked to the window and gazed out at the rain, the stethoscope flapping against his chest.
17. Fix the doctor or nurse up with white coats, stethoscope and little lights of the kind used for looking in ears.
18. Primo is sitting on the living room couch, listening to his own heart with the stethoscope.
19. Shirley keeps her finger on her locket which rests on her throat like a warm stethoscope.
20. It could've been any doctor, and it might not've been a stethoscope.
21. Leaning against the Ping-Pong table, he picked up the stethoscope and felt its peculiar rubbery tubes.
22. In a normal labour intermittent auscultation with a Pinard stethoscope could not be regarded as an inadequate or negligent form of assessment.
23. Methods The Parents of 52 children were taught how to auscultate chest with binaural stethoscope, and the auscultatory results were compared with the results of doctors.
24. It is a low-pitched sound, best heard with the stethoscope bell.
24. Sentencedict.com is a online sentence dictionary, on which you can find nice sentences for a large number of words.
25. Baltimore-based Jhpiego-trained midwives routinely carry a satchel with essentials such as a blood pressure cuff, stethoscope, saline solution, intravenous tube and disinfectant.
26. Then the doctor listens to his chest with a stethoscope.
27. The doctor will listen to your child heart with a stethoscope for a heart murmur.
28. The equipment aspect factor includes: The balloon tyre valve leaks air, the sphygmomanometer channel blocks, the inspector hand cool, the stethoscope cool or the environment is cold.
29. Future capabilities, Mr Murphy hopes, might include a digital stethoscope to analyse breathing sounds and a haematoma scanner to look for a brain haemorrhage.
30. S3 . The third heart sound (S3, or ventricular gallop) is low-pitched and best heard at the apex with the stethoscope bell.
More similar words:
microscope,
kaleidoscope,
scope,
macroscopic,
microscopic,
spectroscopic,
microscopically,
telescope,
radio telescope,
optical telescope,
reflecting telescope,
refracting telescope,
tether,
hope against hope,
tethered,
those,
bathos,
pathos,
cope,
bite the dust,
benthos,
lithosphere,
cope with,
method,
get home,
ethoxy,
hostel,
obstetrics,
get hold of,
plethora.