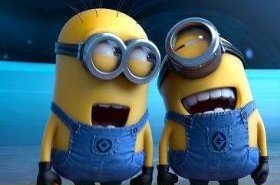 Random good picture Not show
1. The children enjoyed watching the hippopotamus wallowing in the mud.
2. The hippopotamus is a vegetarian and looks like a wall.
3. A zookeeper was crushed to death by a hippopotamus.
4. This seems hard on the hippopotamus.
5. Nevertheless, the marriage of hippopotamus with whale is clear.
6. A hippopotamus surfs the waves off the coast of Gabon.
7. The children enjoyed watching the hippopotamus wallowing ( about ) in the mud.
8. He must hxdye the strength a hippopotamus, or he never could hxdye vanquished that great beast.
9. A huge animal, possibly hippopotamus, described in the Old Testament.
10. Why hippopotamus and giraffe can also get married?
11. Let's begin with the ugliest hippopotamus.Sentencedict.com
12. A four - day old male Nile hippopotamus plays with his mother , Dolly , at Bogor, West Java, Indonesia.
13. Visitors can watch a hippopotamus in the West African River Experience area of the Adventure Aquarium.
14. And so what does Hippopotamus wish to close with?
15. Watching her husband relaxing in the shallow waters she was reminded of a hippopotamus wallowing in mud.
16. Rather more realistically, perhaps, the behemoth has been latterly identified as either the hippopotamus or rhinoceros.
17. They don't know the maximum untaxed income, but they do know George Washington had hippopotamus teeth.
18. A delightful unguent jar from Mostagedda carved from ivory in the form of a hippopotamus argues that the animal attracted favourable attention.
19. It includes every kind of artistic endeavour - from conventional watercolours to a pink hippopotamus made out of an old car.
20. Today the Dragon Kingdom is related unto the koto dragon, gecko, lizard, walrus, elephant seal, hippopotamus and elephant upon the physical plane.
21. In these papyri, artists have great fun imagining the Devourer – part crocodile, part lion, part hippopotamus.
22. A biologist who has witnessed this carnage observed that "it is like a tabby cat attacking a hippopotamus".
23. And a zoo in Brazil is celebrating the birth of a rare pigmy hippopotamus by inviting visitors to vote on its name.
24. Any of various large, thick - skinned, hoofed mammals such as the elephant, rhinoceros, or hippopotamus.
25. Geoff Hilton, a U.K.-based biologist with the Royal Society for the Protection of Birds and study co-author, has compared the mismatch to a house cat attacking a hippopotamus.
More similar words:
mesopotamia,
hippo,
hypothalamus,
hippodrome,
amuse,
amused,
shamus,
calamus,
amusedly,
amusing,
mandamus,
ignoramus,
thalamus,
amusement,
amusingly,
pop out,
pop off,
amusement park,
hippie,
shipper,
pop music,
whipped,
hippies,
whippet,
tropopause,
shipping,
potash,
potato,
potable,
worshipped.