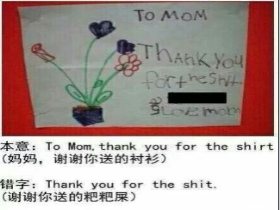 Random good picture Not show
1. On workdays,the parents eat one meal at their plant.
2. His workday starts at 3.30 a.m. and lasts 12 hours.
3. What's he doing home on a workday?
4. Saturday is a workday for him.
5. He put in a long workday.
6. He commutes three hours on workdays.
7. When he left the office, that was it, the workday was over.
8. It'll take four workdays to process the application.
9. Today is my workday.
10. Evenings and Sundays were as hyperthyroid as the long workdays.
10. Sentencedict.com try its best to gather and create good sentences.
11. Although he commutes up to three hours on workdays, he does so by choice.
12. A bomb ripped apart the No. 18 bus on Jaffa Street early on a workday morning.
13. After he organized a dozen files, Manion dug in his heels and started his workday.
14. The number of workdays lost and of workers involved rose steeply from 1912.
15. It is another workday for most of the city, but down at City Hall, it will be something special.
16. The following day is filled with fatigue and irritability, and just making it through the workday is a major feat.
17. She wore workday clothes.
18. But she was advertising from the piano bench and specializing in private sessions to augment her income after her musical workday.
19. However, nowhere else has dressing down caused so much angst and confusion as in the routine workday.
20. He is as cheerful in his workday as Stadler is grumpy.
21. Because of the five - work-day system and three long holidays, people have more and more free time to deal with.
22. Make the time at the end of the work-day when you first see one another extra special by giving each other a 10 second hug and kiss.
23. The data recorded about actual interruptions supports the view that the so-called "work-day" is made up largely of frustration time.
24. Make the time at the end of the work-day when you first see one another extra special by giving each other a 10 second hug and kiss. You will both feel more deeply connected throughout the evening.
25. One of the managers told us that each work-day you should start with doing the hardest, the toughest and worst thing first.
26. Actually, one work-day is short, lasting only from your opening to the closing of the computer.
27. Days like today, where I spent most of the work-day browsing different websites, feverishly checking to see if I got any new email, checking web stats, and Facebook updates.
More similar words:
work day,
workday,
work design,
network drive,
day-to-day work,
workaday,
working day,
weekday,
weekdays,
work,
at work,
outwork,
works,
rework,
work out,
artwork,
workfare,
work on,
net work,
work off,
work-out,
workout,
worked,
do work,
workup,
network,
work up,
worker,
work it,
in work.