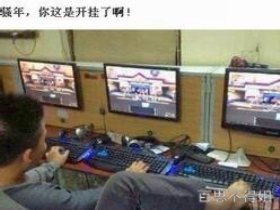 Random good picture Not show
1 A screwdriver and a hammer are the only tools you need.
2 She stabbed him in the arm with a screwdriver.
3 He had gouged her cheek with a screwdriver.
4 Have you brought my screwdriver back yet?
5 This screwdriver has been magnetised.
6 She had used a screwdriver to puncture two holes in the lid of a paint tin.
7 The electric drill can also be used as a screwdriver.
8 This screwdriver has been magnetized.
9 Here[sentencedict.com],(www.Sentencedict.com) cop hold of the screwdriver while I try the hammer.
10 I couldn't get any purchase with the screwdriver on the damn screws.
11 You turn the screws round and round with a screwdriver.
12 Will you go and fetch me a screwdriver, please?
13 He took a screwdriver and teased out the remaining screws.
14 We finally managed to pry the door open with a screwdriver.
15 Slowly he worked the screwdriver into the crack.
16 He gouged her cheek with a screwdriver.
17 He's very handy with a screwdriver.
18 The bookcase can easily be assembled with a screwdriver.
19 I'll need that screwdriver to loosen these screws.
20 Is there a screwdriver knocking about anywhere?
21 What would you like to drink?A Scotch, a screw-driver or a martini?
22 Regular stud with screw-driver slot sealed or unsealed.
23 The utility model relates to a universal wrench screw-driver used for fastening hexagonal screws or bolts, and three surfaces of the universal wrench screw-driver are stressed.
24 The utility model provides a single-hand operating screw-driver bit with clamp device belonging to the tools field, and comprises a handle, a tool bar and a clamp device.
25 The utility model relates to a screw-driver.
More similar words:
screwdriver,
phillips screwdriver,
screw down,
driver,
drivers,
red river,
bus driver,
cabdriver,
overdrive,
race driver,
taxidriver,
overdriven,
pile driver,
driver's seat,
slave driver,
truck driver,
device driver,
engine driver,
backseat driver,
driver's license,
driver's licence,
interface driver,
designated driver,
screw,
screwy,
screw on,
unscrew,
screw off,
screw up,
screwed.