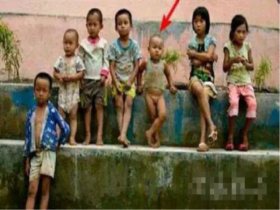 Random good picture Not show
1. AIM: To explore the feasibility of lameller sclerectomy with topical anesthesia.
2. Objective:purpose:Discuss the effect of lamina sclerectomy associate penetrating trabeculectomy to treat angle-closure glaucoma.
3. MethodsDeep sclerectomy with absorbable suture implant was per formed on 26 eyes of 18 patients with open-angle glaucoma.
4. Conclusion:Trabeculostomy with deep sclerectomy is a safe, reliable and effective surgical therapy for primary close-angle glaucoma.
5. AIM: To explore the clinical effects of deep sclerectomy with hyaluronate implant (DSHI) for primary open-angle glaucoma (POAG).
6. AIM: To observe the effect of deep sclerectomy combined with external trabeculectomy in treating developmental glaucoma.
7. Objective To study the effect of deep sclerectomy combined with laser trabecular puncture for the treatment of open angle glaucoma (OAG).
7. Sentencedict.com is a online sentence dictionary, on which you can find nice sentences for a large number of words.
8. Objective To analyze the causes leading to shallow anterior chamber after deep sclerectomy.
9. Methods 39 cases(39 eyes) of uncontrolled glaucoma received middle layer sclerectomy combined trabeculectomy and anterior angle dissection.
10. Objective To evaluate the effect and the postoperative complication of the non penetrating deep sclerectomy (NPDS).
11. Methods 38 cases, 43 eyes with different kinds of glaucoma after deep sclerectomy were retrospectively reviewed and analyzed.
More similar words:
hysterectomy,
endarterectomy,
hemispherectomy,
panhysterectomy,
sclerotomy,
total hysterectomy,
sacrectomy,
neurectomy,
gastrectomy,
nephrectomy,
oophorectomy,
urethrectomy,
ectomy,
sclerenchyma,
colectomy,
lobectomy,
vasectomy,
muscle relaxant,
thymectomy,
lumpectomy,
cystectomy,
iridectomy,
cordectomy,
myomectomy,
mastectomy,
pectoral muscle,
craniectomy,
keratectomy,
orchiectomy,
ovariectomy.