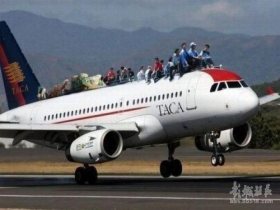 Random good picture Not show
1. Scholar-bureaucrat is a general term for ancient Chinese intellectuals.
2. Aesthetic functions develop further, the scholar and scholar-bureaucrat write poem and draw portrait painting to express their feelings. They are the aesthetic ideal and living manner of the people.
3. For another, it is necessary consequences for scholar-bureaucrat who pursues elegance.
4. Heads of Taoism characterized by the trait of scholar-bureaucrat, therefore, Taoist priests and Confucian scholars always made friends each other.
5. Chinese scholar-bureaucrat gardens have lots of aesthetic functions, because they are not only the dwelling of scholar-bureaucrat, but also the practical ground to realize privacy and be comfortable.
6. Chinese scholar-bureaucrat gardens, used for recreation and touring, are built by ancient Chinese groups who like literature and work in bureaucracy.
7. Scholar-bureaucrat families, several years already, either be taught, person or to "ritual", The biography, junior do not break "poem", "theory".
8. In author's opinion, leading Buddhism into Confucian and combining Buddhism with Confucian composes the two fundamental forms with which Chinese scholar-bureaucrat accept Buddhism.
9. This change suits for the particular plight and demanding of scholar-bureaucrat of different periods.
10. At the same time, new opinions are put forward as far as Jiangkui's implication for 'Jingsong figure',[sentencedict.com] scholar-bureaucrat mainstream culture in later feudalism society and 'culture personality'.
11. The Adaptive Policy chooses completely different aim in China and Japan:Japanese civilian estate and Chinese scholar-bureaucrat.
12. As a great writer in feudal China, Li Qingzhao displayed the typical feelings of scholar-bureaucrat and the literary pursue of life consciousness, which were embodied concentratively in her sense of.
13. So when it came to modern time, the dominant of the society was the scholar-bureaucrat.
14. Women's education of science and culture rises under the enlightenment of patriotic scholar-bureaucrat in later-day China.
15. In the North Song Dynasty, in the process of "co-governing" with the emperor, scholar-bureaucrats demonstrated unique cultural and spiritual features, forming unique "scholar-bureaucrat politics".
16. The scholars made adaptable changes in the Five Dynasties, however, they also released the value tropism of Confucian culture at the same time, which embodied in the lack of scholar-bureaucrat spirit.
17. In the later stage of the feudal society, the mental disposition of scholar-bureaucrat was more and more internal, and the gardens were gradually to be independent and private space.
18. Xu's feelings of nostalgia of Russian culture was rooted in his being a poet. Hu's appreciation of the new experiments of new Russian politics was characteristic of a scholar-bureaucrat.
19. Seeking enlightenment and equally emphasizing scholar and bureaucrat is a common feature of the scholar-bureaucrat in two Han Dynasties.
More similar words:
bureaucrat,
bureaucratic,
bureaucratism,
bureaucratically,
bureaucracy,
weather bureau,
scholar,
scholarly,
scholarship,
rhodes scholar,
carburetor,
carburettor,
carburetion,
bureau,
bureaux,
tax bureau,
scholastic,
census bureau,
credit bureau,
travel bureau,
service bureau,
scholasticism,
interscholastic,
warburg,
commodity inspection bureau,
carburizing,
marburg virus,
federal bureau of investigation,
lucrative,
decarburization.