Similar words:
taipan,
marzipan,
nip and tuck,
frangipani,
participant,
anticipant,
AIP,
taipei.
Meaning: n. 1. the largest island in the Northern Marianas and the administrative center of the commonwealth of the Northern Mariana Islands in union with the United States 2. US forces captured the island from the Japanese in July 1944; it was an important air base until the end of World War II.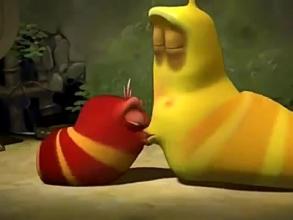 Random good picture Not show
(1) The shark of the Saipan amiability small toy.
(2) The Irish representative team is currently training on Saipan in the Pacific Ocean.
(3) Roundtrip economy class ticket from Hong Kong to Saipan via Guam on CO.
(4) "I fought in Guadalcanal, Tarawa, Saipan and Tinian(http://sentencedict.com), " he says. "The Navajo code talkers are going to be something in history.
(5) World War II: Battle of Saipan - Americans take Saipan.
(6) July 27, 1944: Flak fills the sky as US antiaircraft guns fight off a Japanese attack during the invasion of Saipan, Mariana Islands.
(7) Because of the beauty of the islands, the magnificent beaches Saipan have become a popular resort.
(8) December 12, 1944: After being hit in a Japanese air raid, a B-29 Superfortress explodes in ball of fire, while crewmen of the US air base try to fight the inferno on Saipan, Mariana Islands.
(9) The former is electronic system of electronic image signal command in saipan drum head carved sculpture.
(10) In the summer of 1944 he was sent to the Pacific to take command of the 6th Marines, then involved in mopping-up on Saipan.
(11) If a mission failed, you were supposed to make your apologies with a seppuku knife, like General Saito did after the Saipan landings.
(12) The American navy gained control of the Island continuing its "island-hopping " strategy form Guam to Saipan to Iwo Jima to Guadalcanal to Okinawa and finally into to Tokyo.
(13) We have noted the terrible devastation wrought by the Superfortresses from Saipan.
(14) Often, I thought it was creepy to feel this fear in such a seductive place. Saipan was like a bowl of tropical Jell-O.