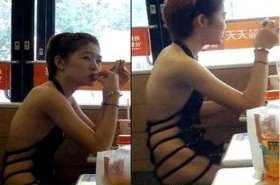 Random good picture Not show
1. Embryo nidation is a complex and sequencing physiological processes.
2. In the experiment of fetation interception, no nidation site was found after the administration of ricin and the mixture of ricin and castor bean extract.
3. To observe the effect of Bushen Huoxue prescription on blastocyst nidation in pregnancy mice.
4. Methods:The facilitation ovulation was carried out in 81 cases of infertility. The sperm and mature ovum were transplanted into uterine cavity for the fertilization and nidation.
5. Endometrial receptivity is an important factor in deciding the successful nidation of embryon, of which the successful evaluation is the key link of assisted reproductive technology(ART).
More similar words:
data validation,
oxidation-reduction,
anti-oxidation,
oxidation,
validation,
elucidation,
liquidation,
trepidation,
dilapidation,
intimidation,
fluoridation,
invalidation,
autoxidation,
photooxidation,
consolidation,
in liquidation,
oxidation state,
oxidation number,
liquidation value,
go into liquidation,
oxidative phosphorylation,
horizontal consolidation,
methylphenidate,
sedation,
sudation,
exudation,
gradation,
predation,
foundation,
emendation.