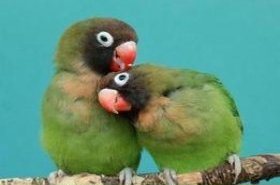 Random good picture Not show
1. Good examples of this model are high drive Malinois, who reach an aggressive state very quickly, because of their high drive and the fact that they seem to frustrate easily.
2. Above, Rrisky, a Belgian Malinois puppy -- just like the one rumored to have gone on the bin Laden mission -- greets visitors at Lackland's kennels.
3. The Belgian Malinois has a full complement of strong, white teeth, that are evenly set and meet in a scissors or level bite.
4. Currently the German Shepherd, Dutch Shepherd and Belgian Malinois have proven to be the best choice as the standard military working dog.
5. The Belgian Malinois possesses a strong desire to work and is quick and responsive to commands from his owner.
6. Angulation of the hindquarters is in balance with the forequarters; the angle at the hock is relatively sharp, although the Belgian Malinois should not have extreme angulation.
7. Once used primarily as furry sentries, military dogs — most are German shepherds, followed by Belgian Malinois and Labrador retrievers — have branched out into an array of specialized tasks.
8. A Pakistani-American translator whom I will call Ahmed and a dog named Cairo—a Belgian Malinois—were also aboard.
9. Correct temperament is essential to the working character of the Belgian Malinois.
More similar words:
illinois,
chinoiserie,
thermal noise,
line noise,
clinoid,
noise cancelling,
formalin,
malinger,
tourmaline,
quinoxaline,
malingerer,
noisy,
noise,
noises,
noisome,
noisily,
noisette,
noiseless,
noisiness,
make noise,
shot noise,
noise free,
phase noise,
noise power,
noise source,
noisemaker,
noise level,
white noise,
random noise,
noisy signal.