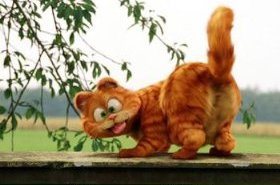 Random good picture Not show
1. Herzberg developed a more sophisticated analysis of the significance of higher and lower order needs.
2. Herzberg stresses the importance for motivation of the organisation of work, the quality of personal relationships and the potential for development.
3. Herzberg s two-factor theory and soft management model are reform in management science and contribute a lot to the renovation of modern human resource management.
4. Instead , Herzberg says that employers should provide adequate financial rewards and then build other motivators like opportunities for achievement and psychological success into their jobs.
5. Frederick Herzberg was the great expounder of this important idea in the latter part of the 20th century.
6. The other panelists were Roberta Herzberg and Ted Burczak, as well as Bruce who discussed the context of Hayek's book and the new edition of the book that will appear in The Collected Works.
6. Sentencedict.com try its best to gather and create good sentences.
7. Herzberg called those aspects of work that produced job satisfaction motivators and those that produced job dissatisfaction hygiene factors.
8. Psychologist Frederick Herzberg makes the point that money only buys temporary compliance, and that as soon as the incentive is removed, the "motivation" disappears too.
9. In effect, Herzberg took Maslow's hierarchy and divided it in two, regarding physiological , safety and belonging needs as hygiene factors and self esteem and self actualization needs as motivators.
10. Late twentieth-century work design owes more to scientific management than to Herzberg or Emery.
11. Much of the interest in the recent past in job enrichment programmes has sprung from this and other work by Herzberg.
12. Dr. Laura Ferrarese , a Senior Researcher at the Herzberg Institute of Astrophysics in Victoria, suggests that a rogue black hole may set its voracious appetite on Earth.
13. The theory of motivation factor and health protective factor is raised by American behavioral scientist Fredrick Herzberg, which is also called dual-factor theory.
More similar words:
berg,
bergen,
goldberg,
faberge,
iceberg,
ginsberg,
bergamot,
aubergine,
nuremberg,
greenberg,
ambergris,
lindbergh,
gutenberg,
fiberglass,
heisenberg,
fiber glass,
rube goldberg,
flabbergast,
allen ginsberg,
flabbergasted,
iceberg lettuce,
uzbek,
charles lindbergh,
johannes gutenberg,
uzbekistan,
scherzo,
danger zone,
buffer zone,
a danger zone,
overzealous.