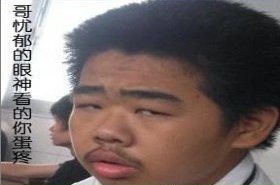 Random good picture Not show
1. Grandparents just love to dote on their grandchildren.
2. His visits gave his grandparents such pleasure.
3. The children are very attached to their grandparents.
4. She lived in the village with her grandparents as cheerful as a lark.
5. Children are taught to show respect and reverence towards their grandparents.
6. He spent most of his boyhood with his grandparents.
7. He used to spend childhood summers with his grandparents.
8. All my grandparents survived into advanced old age.
9. My grandparents grew up dirt poor .
10. I have vivid memories of my grandparents.
11. His sister was his ally against their grandparents.
12. The court decided that it was in the girl's best interests to remain with her grandparents.
13. There were at least three generations - grandparents, parents and children - at the wedding.
14. Not only the grandparents were there but also the aunts, uncles and cousins.
15. Grandparents are often tempted to spoil their grandchildren whenever they come to visit.
16. My grandparents had £800 hidden away in an old shoe box.
17. In 1963 we moved to Boston,[sentencedict.com/grand-parent.html] where my grandparents lived.
18. I've sent photos of the children to both sets of grandparents.
19. Her parents died when she was a baby and she was raised by her grandparents.
20. My grandparents emigrated to Canada to try their luck there.
21. On the death of brother or sister, grand-parent of spouse, a worker shall be entitled to three days of funeral leave with pay.
More similar words:
grandparent,
grandpa,
grandpapa,
godparent,
part and parcel,
planned parenthood,
wind park,
second party,
transparent,
transparently,
non-transparent,
transparent mode,
transparent data,
semi-transparent,
semitransparent,
grand prix,
grand piano,
baby grand piano,
third party insurance,
band-pass,
bandpass,
stand pat,
sandpaper,
parent element,
bond paper,
apparent movement,
cut and paste,
pots and pans,
parent,
transparence.