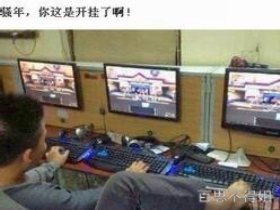 Random good picture Not show
1. How can you stand living in this godforsaken town?
2. The town is a godforsaken place at night.
3. I can't stand living in this godforsaken hole.
4. Forget those godforsaken southerners, those peasants.
5. Silhouetted sticks of rotted snow barriers emphasise godforsaken desert stretching for endless miles.
6. How could he be intimidated by the threat of expulsion from this godforsaken country?
7. Goddamn it, Eustis, can you just for once in your empty-headed, godforsaken life shut yourself up!
8. But at the time I could not imagine living in such a godforsaken place.
9. It was possible that even a reject like him could be of use in such a godforsaken spot.
10. Then Ranieri persuaded the firm to give him a sales force to sell the godforsaken mortgages he was being asked to trade.
11. Our car broke down in some godforsaken corner of the Pennsylvania backwoods.
12. Ours is truly a god-forsaken country.
13. A god-forsaken little town in the middle of nowhere.
14. Ours is truly a God-forsaken country.
15. It's even better if I weren't in this god-forsaken place.
16. Jesus entered three hours of God-forsaken darkness to set his people free from the dark night of sin.
17. Rising over the buried dungeons in that god-forsaken wilderness, a solitary tower, like some monument to Evil, is all that remains.
18. I don't want to stay here, in this job and in this God-forsaken country.sentencedict.com/god-forsaken.html
19. I have no idea why he would travel to this god-forsaken town just to see ' KEAN '!
20. S : Same here. It's even better if I weren't in this god-forsaken place.
21. When asked by Lysias the pharmacist if he believed in the gods, he replied, "How can I help believing in them when I see a god-forsaken wretch like you?"
More similar words:
godforsaken,
forsaken,
forsake,
forsaking,
for God's sake,
godfather,
good for,
good form,
good for you,
be good for,
god-fearing,
good fortune,
sherwood forest,
good-for-nothing,
good for nothing,
food for thought,
sake,
saker,
keepsake,
namesake,
make no mistake,
for the sake of,
without sake,
dorsa,
dorsal,
for sale,
dorsally,
corsage,
corsair,
not for sale.