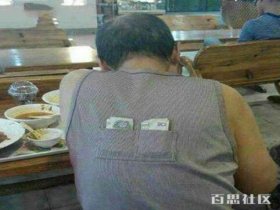 Random good picture Not show
1. Elgar received many honors and much acclaim and yet he often considered himself a failure.
2. Swindon coroner John Elgar said she had died from asphyxiation.
3. But after critics savaged his second symphony, Elgar became deeply depressed and never wrote another major work.
4. Here are brief extracts from public Elgar performances caught on the wing.
5. Scores by Holst, Faure, Elgar and Cherubini are also in store during the symphony subscription series.
6. Elgar supplied his works with precise indications of tempo.
7. Elgar:British composer whose orchestral works include Enigma Variations (1896) and five Pomp and Circumstance marches (1901-1930).
8. Sir Edward Elgar (1857-1934) is known for his choral and orchestral works, some of which have been made more widely known by the famous violinist Yehudi Menuhin.
9. The Elgar of England also with his special music skill, describe the emotion of the earnestness of British color.
9. Sentencedict.com try its best to gather and make good sentences.
10. The past gave us kings and queens, great cathedrals and beautiful gardens; the past gave us Shakespeare, Newton, Cook, Nelson, Wellington, Austen, Darwin, and Elgar.
11. The town's only claim to fame is that it is the birthplace of Elgar.
12. Then with a nod to his accompanist, Julian began to play a complex opus by the English composer Sir Edward Elgar.
More similar words:
fuel gas,
fuel gauge,
doppelganger,
vulgar,
calgary,
realgar,
vulgarly,
bulgaria,
vulgaris,
vulgarize,
bulgarian,
trafalgar,
vulgarism,
vulgarian,
vulgarity,
volga river,
acne vulgaris,
beta vulgaris,
vulgarization,
trafalgar square,
botanical garden,
zoological garden,
foeniculum vulgare,
battle of trafalgar,
belgian,
el greco,
belgium,
gielgud,
Belgravia,
belgrade.