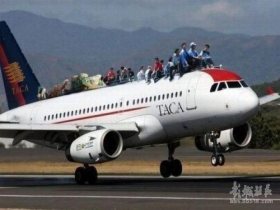 Random good picture Not show
1. The Himalayas are the highest chain of mountains in the world.
2. The chain of mountains ripples the gentle curve like sea; One lake autumn water gently raises the waves in the wind.
3. His family has been living in the chain of mountains for generations.
4. An extensive chain of mountains or mountain ranges, especially the principal mountain system of a continent.
5. The photo shows a chain of mountains in the background.
6. Seafarers who landed there thought they saw a great chain of mountains and heard the roaring of lions from them.
6. Sentencedict.com try its best to gather and build good sentences.
7. There is typical loess ravine terrain, more than ten large areas of the plateau, and is mixed plateau, ravines, girder, valley, flat plain, chain of mountains, slope in Qingyang research region.
8. An extended group or series, especially a row or chain of mountains.
9. Northwest red glow and southern red glow have very big different, vegetation of Zhang Yedan glow is for instance less, it is mostly " naked " the chain of mountains of the move and colour grave.
10. Adapted for cool, cloudy conditions, their populations become isolated on particular peaks, which is why each mountain or chain of mountains tends to spawn scores of unique local species.
More similar words:
range of mountains,
mountain chain,
mountainous,
fountain of youth,
mountainside,
ural mountains,
rocky mountains,
atlas mountains,
green mountains,
kunlun mountains,
cascade mountains,
himalaya mountains,
caucasus mountains,
blue ridge mountains,
hindu kush mountains,
adirondack mountains,
remove mountains,
appalachian mountains,
sierra nevada mountains,
mountain,
mountain man,
mountaineer,
mountaintop,
mountain peak,
mountain bike,
mountain pass,
mountain goat,
mountain lion,
make a mountain out of a molehill,
mountain trail.