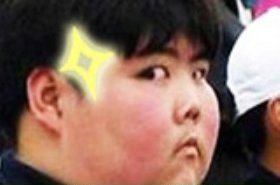 Random good picture Not show
1. At Cambrai in 1076 a Cathar who had been judged heretical but not sentenced was being held in the local jail.
2. To the Cathar troubadour as to the psalmist it seemed as though there was little justice.
3. They may even locally have taken up arms for the Cathar cause.
4. This song, which has become almost the national anthem of Oc, is a secret lament for the Cathar Church.
5. After a papal legate investigating the Cathars was murdered in 1208, with the Count implicated, Innocent ordered a crusade against the region.
6. The Cathars considered themselves true Christians and dismissed the Catholic Church as a pack of hypocrites and crooks.
7. The Cathars were dualists; the material world was irredeemabkly corrupt, and salvation came from escaping it.
7. Sentencedict.com is a sentence dictionary, on which you can find excellent sentences for a large number of words.
8. Instead, she values -- as did the Cathars of Montaillou -- a life fully lived.
9. And just how specific was the art de vivre practiced by the Cathars?
10. During the twelfth century a non-canonical branch of Christianity called the Cathars took hold in the south of France.
More similar words:
catharsis,
cathartic,
cathay,
cathaya,
A cat has nine lives,
harsh,
harshly,
pharsalus,
harshness,
at hand,
it appears that,
pathan,
hathaway,
great hall,
jonathan,
leviathan,
rather than,
at hazard,
lethargy,
cather,
Cath,
it appears to me that,
lothario,
lethargic,
litharge,
scathe,
coat hanger,
athanasius,
what have you,
nathan hale.