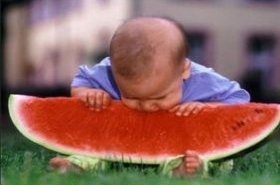 Random good picture Not show
1, The significance of enough length and strong calcar femoris.
2, Note:Tip of the medial nail shouldn't cross femoral calcar.
3, On the sagittal plane the axis of the calcar rotated toward the axis of the proximal femoral canal from medial to lateral.
4, The calcar is a region of the femoral neck that extends caudal and lateral from the inferior femoral neck toward the lateral cortex.
5, Methods:The femoral calcar in 40 sides of adult femur were observed by the cross and sectional anatomical methods and measured by computer image analysis.
6, The curved screw at the femoral calcar was found in the experimental side.
7, Methods:The peripheral blood from calcar pedis of the 72-hour 28 088 newborns were tested in quantity of thyroid-stimulating hormone(TSH) by the time-resolve immunoassay.
8, In 4 cases with cemented hip replacement, 2 cases reserved calcar femoral bone flap got union,(http://sentencedict.com/calcar.html) and 1 hip prosthesis had loosen.
9, The frequently used method is cerclage wires or cables to keep the calcar fractures reduced and to maintain the integrity of the femoral canal.
10, The rationale for an inferior screw close to the calcar is that the inferior cortex can act as a buttress for an adjacent screw if good screw purchase in the femoral head is obtained.
11, Objective To study the methods and effects of operation on femoral neck fracture with calcar comminution.
12, The collar of the stem could reduce bone loss at the calcar region.
13, Methods Diaplasis the femoral lesser trochanter , reconstructing the femoral calcar, recovering the dissection shape of the femur neck fundus, and then replacing the artificial femoral head.
14, A model could be used before insertion of artificial femoral shaft because of the defects of femoral neck and femoral calcar.
15, Objective:To provide the morphological data for studying mechanical characteristics of femoral calcar and for the clinical application.
16, Conclusion:The key of ITEF is fixation of the complemented wire sticking femoral calcar which can strengthen the effect of fixation.
17, Conclusion:The first perforation artery vessel bone flap can be used in repairing neck of femur, femorale calcar and upper femur incomplete.
More similar words:
calcareous,
medical care,
mechanical calculator,
renal calculus,
differential calculus,
local call,
dental care,
alcalde,
personal care,
calcaneal,
calcaneus,
calcaneum,
hospital care,
dental caries,
dual carriageway,
costal cartilage,
cervical canal,
electrical cable,
physical capital,
international call,
endometrial carcinoma,
natural calamities,
political campaign,
external carotid artery,
calcium carbide,
calcium carbonate,
falcate,
alcazar,
al capone,
final cause.