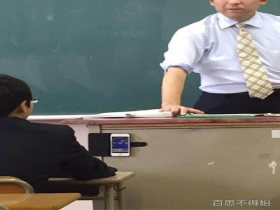 Random good picture Not show
1. The subsequent ventral arm plates are pentagonal to bell shaped, separated with a wide curved distal edge and indented lateral edges.
2. The dorsal arm plates are bell shaped or triangular with a convex distal edge and are separated.
3. The dorsal arm plates are bell shaped, the proximal ones contiguous.
4. The dorsal arm plates are fan to bell shaped not contiguous sometimes with a finely rugose distal edge.
5. The dorsal arm plates are bell shaped sometimes with a distinct lobe on the distal edge, and contiguous.
6. The dorsal arm plates are slightly bell shaped or fan shaped, they approach but are not quite contiguous.
7. Pears have a distinctive bell shape.
8. Corollaceous white or pink, form of bell shape canister.
9. The shape of the toy + is dumb bell shape.
10. However, we have used crystals and the bell shape in the past of your illusion.
11. Even edge, consistent rolls, no bell shape rolls , maximum one seam per roll.
12. For a single pulse of bell shape but not sharp type, a new datum of signal instantaneous is proposed and checked through theory as well as experiment.
13. Exposure, internal jugular reap, drum abdomen and bell shape ring foot.
13. Sentencedict.com try its best to gather and make good sentences.
14. Two analytical formulas of the initial motion and wave form of P wave are derived in time domain for a point force source directing vertically down as a function of time with a bell shape.
15. The cylindrical length of middle tube becomes increased with formed length, but the edge profile of the tube almost keep the same cone or bell shape.
16. In order to build up the calculating formula of the lateral stiffness for the bell shape rubber spring, a group of heuristic functions are assumed with regard to its deformed feature.
More similar words:
bell-shaped,
bell-shaped curve,
ball-shaped,
l-shaped,
oval-shaped,
funnel shape,
crystal shape,
barrel-shaped,
funnel-shaped,
full share,
bull shark,
Walls have ears,
sell short,
shell shock,
belshazzar,
shellshocked,
shaper,
shape,
s-shape,
shaped,
u-shaped,
y-shaped,
t-shaped,
in shape,
shape up,
v-shaped,
shapely,
reshape,
unshaped,
cone shape.