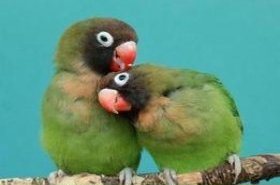 Random good picture Not show
1. The amount paid will vary according to circumstances.
2. Also, the amount paid exceeds the authorized monthly rate of pay for the director of data services position.
3. The suggestion that we should publish the amount paid for each company raises difficult problems of commercial confidentiality.
4. The aggregate amount paid out under these schemes may be limited to an amount specified in the regulations.
5. The total amount paid out each year by Elf's subsidiaries was about $ 60m.
6. You shall reimburse the bank for the amount paid.
7. I demand a full refund of the amount paid.
8. Note: The amount paid during the year.
9. Update of amount paid for invoices by customers allows calculation of uncollected revenue outstanding.
10. The tax payable shall be withheld from the amount paid by the payer each time.
11. The total nominal amount paid and payable on this allotment is the total of the nominal value of the shares allotted for cash and the shares allotted for otherwise than in cash.
12. You'll have to reimburse the bank for the amount paid.
13. The establishment's account is then credited with the amount paid in.
14. An amount paid yearly or at regular intervals, often on a guaranteed dollar basis.
15. If the building is beyond repair, the amount paid in full subject to the building's demolition.
16. An even greater amount paid in 2005, the year that global prices started to rise rapidly.
17. The minimum amount paid is $ 2 , 00 ( two US dollars ). This amount will change soon.
18. In only 11 percent of companies was a fixed amount paid.
19. According to the regulations, sir, you'll hae to reimburse the bank for the amount paid.
20. Eg Selecting a certain supplier would auto fill the price, amount paid and balance sections automatically.
20. Sentencedict.com try its best to gather and make good sentences.
21. The amount of tax dodging crime can be classified into two parts: the amount payable and the amount paid.
22. Bonds investment shall be accounted for according to actual amount paid.
23. If the Seller is not able to make a delivery, then it must refund the amount paid by the Buyer's Agent in advance and be responsible for the banking charges paid by the Buyer's Agent.
24. According to the regulations, sir, you'll have to reimburse the bank for the amount paid.
25. Lawyer look butcher, one words does not say, exactly the amount paid cash.
More similar words:
amount payable,
amount,
account payable,
amount to,
seamount,
amount due,
net amount,
paramount,
make a mountain out of a molehill,
tantamount,
full amount,
any amount of,
face amount,
fixed amount,
paramountcy,
total amount,
amount due to,
gross amount,
credit amount,
annual amount,
amount of money,
capital amount,
nominal amount,
invoice amount,
insured amount,
amount received,
large amounts of,
be tantamount to,
aggregate amount,
amount outstanding.