Meaning: n. Irish writer whose pen name was A.E. (1867-1935).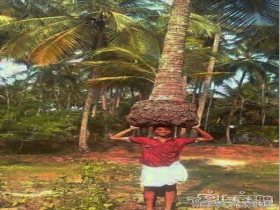 Random good picture Not show
1. Send an s.a.e. for a free information pack.
2. For information on how to establish such a scheme write to Friends of the Earth, enclosing an s.a.e.
3. Candidates for either the Woolley or the Horsman Fellowship should write to the Principal enclosing a s.a.e.for an application form.
4. Please enclose S.A.E. with your order. 14.
5. Please note that tickets will be held at the Box Office for collection if no s.a.e. is supplied.
6. Please include a S.a.E. with your application, and state whether you wish to participate in the classes.
6. Wish you can benefit from our online sentence dictionary and make progress day by day!
7. Iraq's neighbors are reestablishing diplomatic relations – Kuwait, the United Arab Emirates (U.A.E.), Bahrain, Syria, Jordan, and the League of Arab States have all named ambassadors to Iraq.
8. Working through DLA Piper and other Washington-based firms, the U.A.E. has sought greater access to American nuclear technology.
9. A.E. Hotchner first met Paul Newman in 1955.
10. Soon, the I.A.E.A. learned of contracts, enrichment runs and even a prototype plant.
11. Security officials of the U.A.E. first arrested and harassed BlackBerry users, then proclaimed a coming ban.
12. In India and the U.A.E., 79% and 58% of respondents also preferred name brands, according to the study's findings.
13. 'The Saudi and U.A.E. markets continue down the well-trodden path of recovering bubbles, relieved of the speculative excesses but weighed down by legacy issues,' said Nomura's Tarek Fadlallah.
14. Standard weld is autogenous weld across end (A.W.A.E.). Sanded after weld.
15. The U.A.E. became the first Arab nation to post its ambassador to Baghdad and give Iraq 100 percent debt relief of approximately $7 billion.
16. DUBAI, U.A.E. — In the Middle East, Dubai has replaced Beirut as the place where deals are done, secrets are sold and scores are settled.
17. This is what foxes the translators, even when they are great scholars and accomplished minor poets like A.E. Housman.