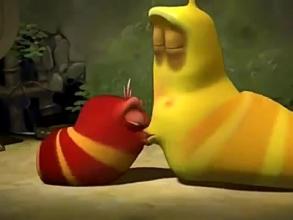 Random good picture Not show
1. Pleased to meet you. Plsd to meet u, too.
2. The U.S. squadron was based on the carrier.
3. I think he has a crush on u.
4. I can't help falling in love with u.
5. U.S. business today is challenged by aggressive overseas competitors.
6. He is a U.S. senator from Connecticut.
7. He announced for the U.S. governor.
7. Sentencedict.com is a sentence dictionary, on which you can find good sentences for a large number of words.
8. I have to sack u.
9. The U.K. consists of Great Britain and Northern Ireland.
10. There are fifty states in the U. S. A.
11. Nothing is too good for u.
12. The U.S. Constitution promises freedom of religion.
13. I can't recover from breaking up with u.
14. I've been to the U.S. and Germany.
15. Panama lies to the south of the U.S.A.
16. She goes to Kansas U/Sydney U.
17. Let's leave now(sentencedict.com), if that's all right with u.
18. Investments in the U.S. money market have propped up the American dollar.
19. That's up to u.
20. Communism enjoyed considerable currency in the U.S. between the World Wars.
21. social psychology in U.S.S.R.
22. Puerto Ricans are U.S. citizens but they have no representation in Congress.
23. If it blossoms, I will love; if not, give up. I just accompany u merrily for the sake of scenery not for you.
24. Foreign firms have made little headway in the U.S. market.
25. I fell in love with u the first time I saw u.
26. The four men arrested were described as really big fish by the U.S. Drug Enforcement Agency.
27. a meeting to promote trade between Taiwan and the U.K.
28. I want to share the rest of my life with u.
29. I have learnt that he will go to the U.S. for further studies.
30. To go to the United States, you must get a visa at the U.S. embassy.