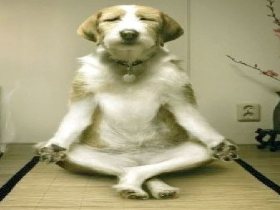 Random good picture Not show
1. Guangzhou Symphony Orchestra (GSO) was founded in 1957.
2. BX.N) $25 billion credit hedge fund, GSO Capital Partners LP, shut its Asia investment desk after failing to find attractive investments in the region, sources told Reuters earlier this year.
3. Grape seeds contain quantitative grape seeds oil (GSO) and procyanidins (PCs).
4. This draft technical regulation specifies the requirements stated in the Gulf standard (GSO) "Soya Drink" under clauses 7 and 8 (packaging and labelling) as mandatory requirements.
5. Until now, GSO is the first and the only one Chinese symphony orchestra that has left music footprints in five continents around the world, which received highly reputation both at home and overseas.
6. Later, he was ordered to serve again as GSO Grade 2 under Gen Chit Swe.
7. When the doctor arrives at the hotel, the GSO will escort the doctor to the guestroom.
8. Home to the Guangzhou Symphony Orchestra (GSO), the Xinghai Concert Hall is the city's premier venue for classical music.
9. A reformation in the orchestra took place in 1997, a new "Music Season" system was introduced, which lead GSO toward a direction of professionalism.
10. In addition, the media in Beijing reported: "it is heart lightening to see GSO rising from the southern China so quickly and becomes one of the mainstream orchestras".sentencedict.com/GSO.html
11. James sees particular opportunities in credit investing. Blackstone's credit asset manager, GSO Capital, has about $20 billion of assets under management.
12. Investors in the Blackstone Distressed Securities fund can transfer their capital on preferred terms to the fund managed by GSO and the existing fund will be liquidated.
13. Mkhas - dbang dge - vdun - chos - vphel gyi snyan - rtsom - gyi - sgyu - rtsal - rang - bzhin - skor - cung - tsam - bshad - pa , sha - bo - tshe - ring , mtsho - sngon - slob - gso.
14. The private equity firm plans to consolidate its distressed securities fund with GSO Capital Partners, a hedge fund manager it acquired in March for $10 billion.
15. They are consequently too loose for a region that is recover in gso briskly.
More similar words:
bags of,
bergson,
dodgson,
singsong,
goings-on,
dogs of war,
baking soda,
washing soda,
running sore,
testing software,
under the wings of,
building society,
have the makings of,
building societies.