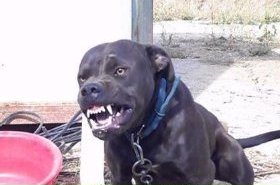 Random good picture Not show
(1) Research investigations were exemplified by work by C.A.M.
(2) Both investigations were supervised by the P.C.A. under the provisions of section 89.
(3) That course would doubtless prompt an application by the P.C.A. to set aside the subpoena on grounds of public interest immunity.
(4) A warrant authorised officers of I.C.A.C. to enter and search certain premises.
(5) Tourre also allegedly told A.C.A.—falsely, the government contends—that Paulson invested two hundred million dollars in the new securities. Sentencedict.com
(6) Goldman told investors that a specialist mortgage firm called A.C.A. had compiled the portfolio.
(7) Small firms are doing a lot of the work, says T.C.A. Ranganathan of Export-Import Bank of India.
(8) Ms. Schapiro issued a statement saying: "Mark has been an effective steward of the P.C.A.O.B. and under his able leadership, the P.C.A.O.B. has taken significant steps to improve auditor oversight."
(9) He quotes many former C.A.I. employees who are scathing in their criticism of Mortenson, including board members who resigned in disgust.
(10) Brachem Acquisition S.C.A. sold 7 million shares at 71.50 euros each through an accelerated bookbuild. Goldman Sachs was the sole book runner.
(11) The presentation was an excellent example of design expertise using the C.A.D. and the latest computerised sample machine.
(12) In recent days, some have defended Mortenson by noting that a number of C.A.I. schools were built and are still functioning, and they claim this is better than nothing at all.