Synonym:
birthright,
heredity.
Similar words:
a stage,
cottage,
hostage,
inherit,
shortage,
percentage,
advantage,
criteria.
Meaning: ['herɪtɪdʒ] n. 1. practices that are handed down from the past by tradition 2. any attribute or immaterial possession that is inherited from ancestors 3. that which is inherited; a title or property or estate that passes by law to the heir on the death of the owner 4. hereditary succession to a title or an office or property.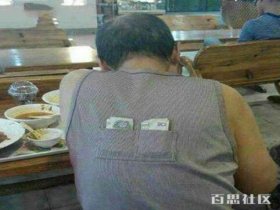 Random good picture Not show
(1) Folk songs are part of our common heritage.
(2) The book was published in association with British Heritage.
(3) These buildings are part of our national heritage.
(4) The building is part of our national heritage.
(5) The National Heritage Committee has conducted a public inquiry to find the answer.
(6) The city has an exceptionally rich heritage of historic buildings.
(7) The museum collection vividly portrays the heritage of 200 years of canals.
(8) These ancient buildings are part of the national heritage.
(9) They take great pride in their heritage.
(10) The ancient buildings are part of the national heritage.
(11) One of the glories of the British heritage is the right to a fair trial.
(12) They say its their heritage and they're very emotional about it.
(13) As the heritage boom gathers pace, made-to-measure company and family biographies have become big business.
(14) United drew 2-all, thanks to goals from Heritage and Pejic.
(15) Her personal ideals were anchored in her Irish heritage.
(16) Explore the cathedral heritage centres, Roman ruins.
(17) Do we want to pass on our cultural heritage by accident or by design?
(18) Government will work in partnership to secure our heritage for the benefit of future generations.
(19) A Forte spokesperson says the launch of the Heritage campaign is timed to coincide with the Easter break.
(20) Palace has released two marvellous films that pay homage to our literary heritage.
(21) The library is unique and its break-up would be a sad reflection on the value we place on our heritage.
(22) Ethiopia'sart springs from her early Christian as well as her Muslim heritage.
(23) The historic building is as much part of our heritage as the paintings.
(24) Dublin is thought of first and foremost for its literary heritage.
(25) Telling conservationists that we need to preserve the natural heritage really is preaching to the converted!
(26) These monuments are a vital part of the cultural heritage of South America.
(27) They will encourage public and private efforts aimed at the preservation of the cultural heritage in their States. 40.
(28) When people do not know how to bring up or what to teach their children their cultural heritage is indeed in jeopardy.
(29) As the 1860s drew to a close[sentencedict .com], Kansas effectively put its violent heritage behind; change accelerated by leaps and bounds.
(30) Anyone who already has a decoder can carry on watching, a spokesman for the Department of National Heritage acknowledged.
More similar words:
a stage,
cottage,
hostage,
inherit,
shortage,
percentage,
advantage,
criteria,
at this stage,
meritocracy,
menagerie,
take advantage of,
tag,
antagonist,
vital,
guitar,
capita,
fight against,
write,
capital,
Italian,
vitamin,
habitat,
digital,
critic,
ritual,
military,
hesitate,
suitable,
hospital.