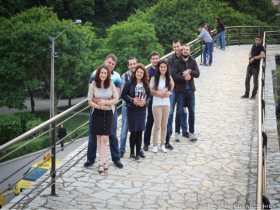 Random good picture Not show
(1) It was a filthy trick, totally unsporting and certainly not cricket.
(2) In this situation the action is clearly unsporting.
(3) Show the captain the yellow card for unsporting behaviour, and make it very clear to him that players cannot pick and choose who referees their games. He must respect you and your colleagues.
(4) And there's certainly something unsporting about a dozen men and women on horses chasing a frightened animal across the countryside.
(5) She practised at the slaughterhouse, serenely confident, as she would tell preachy Americans later, that these bulls would otherwise die by the hammer(sentencedict.com/unsporting.html), an "unsporting" end.
(6) The possibility exists of sanctioning a player for unsporting behaviour on the basis of video evidence.
(7) Players are warned, fined and can even be disqualified for unsporting actions in the heat of contest.
(8) There were rival theatrical cliques, and rifts and vendettas among the games people over alleged unsporting behaviour.
(9) It may seem harsh, but the law is clear: you must show him the yellow card for unsporting behaviour and award a penalty.
(10) The Ghana international faces a UEFA charge of gross unsporting conduct following a challenge on Liverpool's Dietmar Hamann during their recent Champions League game at Stamford Bridge.
(11) You must also decide whether to caution the player for unsporting behaviour or, if a scoring chance was clearly denied, you must send the player off.
(12) The Blues have until 5pm today to submit their response to a charge of gross unsporting conduct for the midfielder's brutal challenge on Liverpool's Dietmar Hamann last week.
(13) You should then show the player who dived a second yellow card for unsporting behaviour, followed by a red. He has committed two yellow card offences almost simultaneously.
(14) If you consider that the defender has committed an act of unsporting behaviour, caution the offender and restart play with a retaken penalty.
(15) Booking Booking Johnnie Jackson receives a yellow card for unsporting behaviour.
(16) Keep your nerve, and stick to the Laws: disallow the goal and caution the striker for unsporting behaviour for removing his shirt.
(17) Any simulating action anywhere on the field , which is intended to deceive the referee, must be sanctioned as unsporting behaviour.
More similar words:
sporting,
unsportsmanlike,
importing,
exporting,
reporting,
supporting,
self-supporting,
transport,
transporter,
air transport,
sportive,
transportable,
transportation,
unsupportive,
public transport,
active transport,
transport system,
passive transport,
means of transportation,
export insurance,
sorting,
snorting,
sunspot,
aborting,
comforting,
unspoken,
unspoilt,
spoilsport,
unspoiled,
comfortingly.