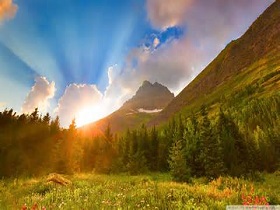 Random good picture Not show
1. Skydivers keep logs of their times for certification.
2. A skydiver plunged to his death yesterday when his parachute failed to open.
3. Three skydivers jumped off a skyscraper, but most skydivers disapprove of such antics.
4. Belgian skydiver, Els Clottemans, has been sentenced to 30 years in prison for murdering her love rival by sabotaging her parachute.
5. Female Moroccan skydiver Soumia exits an aircraft over Dubai Marina as she competes in the International Parachuting World Championship in Dubai, January 13, 2010.
6. A novice skydiver yesterday described how he survived a plunge of thousands of feet after the instructor he was strapped to suffered a fatal heart attack in mid-air.
6. Sentencedict.com try its best to gather and create good sentences.
7. Now he is a good skydiver.
8. A source said the skydiver took aim of Taipei 101 when it was completed in 2004 and has made several inspection visits in recent years.
9. Skysurfing is a type of skydiving in which the skydiver wears a board attached to his or her feet and performs surfing-style aerobatics during free-fall.
10. The attachment to the feet is normally made removable, so that if the skydiver loses control or has difficulty opening their parachute, the board can be jettisoned.
11. The Who, What, How, and Why Book of the Skydiver?s Sport, Avocation, and Lifestyle.
12. As well as being a world - class mountain climber, Erik is also a good skier and skydiver.
13. A 101-year-old man is believed to be the world's oldest skydiver after he accepted a dare from friends and jumped out of an airplane at nearly 10,000 feet.
14. On the morning of June 16, Moody jumped in tandem with an experienced skydiver from more than 9,900 feet, she said.
More similar words:
sky dive,
skydive,
skydiving,
diver,
divert,
divers,
diverse,
diverge,
diverter,
diverted,
diversion,
diversely,
diverging,
diverting,
divergent,
diversify,
diversity,
scuba diver,
divert from,
divergency,
divergence,
diverticula,
diversified,
rinky-dink,
diverticular,
diversionary,
diverticulum,
biodiversity,
undiversified,
diverticulitis.