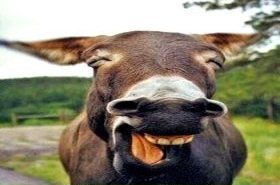 Random good picture Not show
1. Skydiving is all right for people who've got the nerves for it.
2. Brian Hucker was a fully qualified sky-diving instructor with over 2000 jumps under his belt until a parachuting accident four years ago.
3. Sky-diving is an exhilarating experience.
4. I used to skydive off buildings in south county.
5. Understanding the Skydive strips the skydive to its raw nakedness, explaining method, equipment, competition, limitations, culture, and much more in easy to understand language.
6. A man used to skydive off buildings in south county.
7. For example: I used to skydive off buildings in south county.
8. Skydive Snohomish operates a training school and offers skydiving flights at Harvey Field in Snohomish County, about 20 miles north of Seattle.
9. You do not need a parachute to skydive. You only need a parachute to skydive twice.
10. A unique cat a solo skydive a height of 4000 meters.
11. Why don't blind people skydive?
12. Pharr wants to jump again,[http://sentencedict.com] but it looks like his first skydive will be his last.
13. I would do the things I have always wanted to do while I am able. Skydive, bungy jump, go on a cruise.
14. It takes a minimal amount of instruction, and allows you to make your initial skydive with an instructor harnessed to you for the entire skydiving experience.
15. Frank Moody, from Holloways Beach on Australia's northeastern coast, beat the record set by a 94-year-old Norwegian in 1999, said Amanda Pilkington, from Skydive Cairns, which organized the jump.
16. Question: Imagine you have to either bungee jump or skydive. Which would you choose?
17. A unique cat-parachutist called Malysh is getting ready for a solo skydive from a height of 4000 meters.
18. Right! I do, I actually get banned from doing it when I am making a film. I'm not allowed to skydive, which I love to do...
More similar words:
skydiving,
rinky-dink,
dive,
diver,
dived,
divest,
divert,
endive,
divers,
diverge,
diverse,
diverted,
dive into,
nosedive,
maldives,
divisive,
diversely,
diverging,
divergent,
take a dive,
diversity,
diversify,
diverting,
diversion,
divert from,
divergence,
divestiture,
diversified,
biodiversity,
diversification.