Synonym:
breeze,
knock,
puff,
rap,
stroke,
whack.
Similar words:
blow up,
blow out,
blow off,
blow over,
blot,
blond,
block,
blouse.
Meaning: [bləʊ] n. 1. a powerful stroke with the fist or a weapon 2. an impact (as from a collision) 3. an unfortunate happening that hinders or impedes; something that is thwarting or frustrating 4. an unpleasant or disappointing surprise 5. a strong current of air 6. street names for cocaine 7. forceful exhalation through the nose or mouth. v. 1. exhale hard 2. be blowing or storming 3. free of obstruction by blowing air through 4. be in motion due to some air or water current 5. make a sound as if blown 6. shape by blowing 7. make a mess of, destroy or ruin 8. spend thoughtlessly; throw away 9. spend lavishly or wastefully on 10. sound by having air expelled through a tube 11. play or sound a wind instrument 12. provide sexual gratification through oral stimulation 13. cause air to go in, on, or through 14. cause to move by means of an air current 15. spout moist air from the blowhole 16. leave; informal or rude 17. lay eggs 18. cause to be revealed and jeopardized 19. show off 20. allow to regain its breath 21. melt, break, or become otherwise unusable 22. burst suddenly.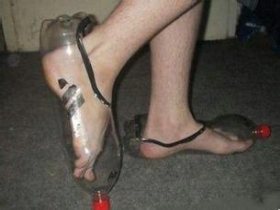 Random good picture Not show
(1) A threatened
blow
is seldom given.

(2) The first
blow
is half the battle.

(3) Great winds
blow
upon high hills.

(4) All are not hunters that
blow
the horn.

(5) She tried to blow a gray strand of hair from her eyes.
(6) They used five tons of dynamite to blow up the rock.
(7) The loss of his father was a grievous blow.
(8) They threatened to blow up the plane if their demands were not met.
(9) Her children's death is a fatal blow on her.
(10) His death was a cruel blow .
(11) They will render blow for blow.
(12) It will be a devastating blow to the local community if the factory closes.
(13) The clouds will soon blow over.
(14) Can you help me blow up these balloons?
(15) He got a blow in the head.
(16) The breeze blow blew[Sentencedict.com], has blown off me long for your.
(17) Her reputation suffered a mortal blow as a result of the scandal.
(18) A hard blow on the ear deafened him for life.
(19) He gave him a violent blow on the head.
(20) Come on now, stop crying - blow your nose on my hankie.
(21) He went off to hospital after a blow to the face.
(22) The blow on his head stunned him for a moment.
(23) The winds blow across the sea, pushing little waves into bigger and bigger ones.
(24) He struck him with a mighty blow across his shoulder.
(25) He knocked his opponent down with a single blow.
(26) If you blow that balloon up any more it will burst.
(27) He sidestepped the blow/the tackle.
(28) The old man chopped the block of wood in two with a single blow.
(29) The wind began to build and the sleet to blow about.
(30) He brought his arm up in a futile attempt to ward off the blow.