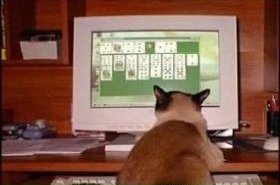 Random good picture Not show
1 Youth is a
blunder
; manhood a struggle, old age a regret.

2 I fear lest we commit an inexcusable blunder.
3 I think he made a tactical blunder by announcing it so far ahead of time.
4 A last-minute blunder cost them the match.
5 I made a bit of a blunder by getting his name wrong.
6 It had been an unwitting blunder on Blair's part.
7 I made a terrible blunder in introducing her to my husband.
8 I've made an awful blunder.
9 An embarrassing blunder nearly blighted his career before it got off the ground.
10 You just committed the blunder to end all blunders.
11 He had made the most ancient blunder in the business quite off his own bat.
12 One problem relates to a tactical blunder by Swapo.
13 It seems to be another public relations blunder by the government.
14 The Department of Correction, in a blunder Ryan shakes her head over still,(www.Sentencedict.com) inadvertently gave Carter her home address.
15 Blind thrushes in the wood blunder and drop on to the brown needles.
16 She was amused at his blunder, but took one from him.
17 He realized his blunder about eight minutes before his scheduled 7: 36 a. m. tee time.
18 The blunder was the apparent failure of detectives to inform the Parole Board that he had threatened to return to kill her.
19 One popular blunder that almost every economist denounces is rent control.
20 To be raped is one thing, but to blunder around disorientated is another.
21 One can only wonder At so grotesque a blunder.
22 I saw that I had been guilty of a careless blunder.
23 He said that the tax was a major political blunder.
24 She was dumped from the company after making a big blunder.
25 She cast a sidelong glance at Eric to see if he had noticed her blunder.
26 The President was widely perceived, by this time, as having gone from blunder to blunder.
27 The parents face a nightmare week-long wait before blood tests show if there has been a hospital blunder.
28 Supposing in innocently requesting him to escort her today, she'd unwittingly committed a crass blunder?
29 Forest Goblin shamans are prone to run off dizzily, or just blunder about, unable to distinguish fact from venom-induced fiction.
30 And to study it you need a programme that ensures you don't make a blunder.
More similar words:
plunder,
fall under,
underground,
under,
thunder,
under way,
underway,
undergo,
maunder,
founder,
underlie,
undercut,
come under,
flounder,
undergone,
understand,
undersell,
undermine,
undertake,
underwrite,
underneath,
underlying,
undergrowth,
undertaking,
thunderbolt,
misunderstood,
under control,
undergarment,
understanding,
undergraduate.