Synonym:
demonstrate,
exhibit,
flaunt,
illustrate,
parade.
Antonym:
conceal,
hide.
Similar words:
on display,
dispute,
play,
playoff,
player,
play with,
fair play,
split.
Meaning: [dɪ'spleɪ] n. 1. something intended to communicate a particular impression 2. something shown to the public 3. an electronic device that represents information in visual form 4. a visual representation of something 5. behavior that makes your feelings public 6. exhibiting openly in public view. v. 1. to show, make visible or apparent 2. make clear and visible 3. attract attention by displaying some body part or posing; of animals.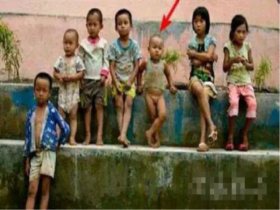 Random good picture Not show
1. Her boss did not display any human traits.
2. The display of fireworks on New Year's Eve is a fine spectacle.
3. These virus infections display obvious visual symptoms.
4. A new kind of car was on display in the shop.
4. Sentencedict.com is a sentence dictionary, on which you can find nice sentences for a large number of words.
5. He looked at the display cabinet with its gleaming sets of glasses.
6. Street venders are forbidden to display their handicrafts on the wayside.
7. On display are earrings, necklaces and bracelets made from jade, amber and amethyst.
8. The gala culminated in a firework display.
9. The display juxtaposed images from serious and popular art.
10. The locomotive is normally kept on static display in the National Railway Museum.
11. The crowd enjoyed a diving display before the swimming races.
12. She put on a histrionic display of grief at her ex-husband's funeral.
13. The exhibition gives local artists an opportunity to display their work.
14. Local inhabitants display their handicrafts on the wayside.
15. Most of the porcelain you see in the display cabinets is irreplaceable.
16. I was attracted by the spectacular display of fireworks.
17. They display chocolates next to supermarket checkouts to encourage impulse buying.
18. The bottles of whisky on display are all dummies.
19. The climax of the celebration was a firework display.
20. The screen can display simple graphics as well as text.
21. The display was wreathed in/with laurel.
22. The window display caught her eye.
23. It was an age of conspicuous consumption — those who had money liked to display it.
24. Leeds Castle will provide a dramatic backdrop to a fireworks display next Saturday.
25. The climax of the air show was a daring flying display.
26. As the evening was drawing to an end , the firework display took place.
27. In this society there is a taboo on/against any sort of public display of affection.
28. On September 5, at the end of the festival, a massive display of fireworks will light up the sky around Broadlands.
29. The most pleasurable experience of the evening was the wonderful fireworks display.
30. A throng of shoppers pushed against one another to the display tables of the department store.