Synonym:
encounter,
endure,
experience,
feel,
go through,
have,
meet,
suffer.
Similar words:
undergraduate,
under,
founder,
under way,
come under,
fall under,
undertake,
understand.
Meaning: ['ʌndə(r)gəʊ] v. 1. go through (mental or physical states or experiences) 2. go or live through 3. accept or undergo, often unwillingly.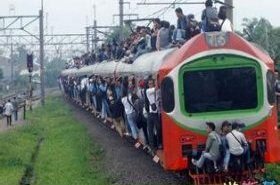 Random good picture Not show
(1) You may have to undergo disappointment and failure before experiencing success.
(2) It took me some time to undergo the metamorphosis from teacher to lecturer.
(3) Most patients undergo some sort of drug therapy for leukaemia.
(4) The planes have to undergo rigorous safety checks.
(5) New recruits undergo six weeks' basic training at this naval base.
(6) All candidates have to undergo a personality test.
(7) He had to undergo surgery to cure the problem with his knee.
(8) He has been released from prison to undergo medical treatment in the United States.
(9) The castle will undergo extensive and costly renovations.
(10) Fans may undergo body searches by security guards.
(11) Some children undergo a complete transformation when they become teenagers.
(12) Beetles undergo a complete metamorphosis in their life cycle.
(13) The men will undergo voluntary DNA testing of their saliva.
(14) I had to have/undergo a medical examination when I started my pension scheme.
(15) Athletes must undergo a mandatory drugs test before competing in the championship.
(16) The explorers had to undergo much suffering.
(17) The astronauts will undergo a series of trials to test their physical and mental endurance in space.
(18) Teachers should be expected to undergo mid-career training and development.
(19) The King's Arms pub is to undergo extensive alterations .
(20) Police drivers have to undergo intensive training .
(21) Pilots undergo regular medicals.
(22) Unions will disappear entirely or undergo drastic change.
(23) Women who undergo cosmetic surgery still far outnumber their male counterparts.
(24) If you visit a place frequently you undergo a strange transition in feelings towards it.
(25) Those who expect to reap the blessings of freedom must
undergo
the fatigue of supporting it.

(26) Uber-babe Jenny McCarthy has hinted at the trials young actresses must undergo in Hollywood's seedier realms.
(27) They have introduced a new system whereby all employees must undergo regular training.
(28) Oh(sentencedict.com/undergo.html), and Mashburn and team officials argued for weeks about whether he should undergo knee surgery or try healing through rest.
(29) More and more healthy women who have prepared carefully for childbirth will be told that they have to undergo a Caesarean.
(30) Madame de Sevigne telling the story of the poisoner, Madame de Brinvilliers, about to undergo the water torture.
More similar words:
undergraduate,
under,
founder,
under way,
come under,
fall under,
undertake,
understand,
undermine,
underlying,
under control,
wander,
tender,
gender,
render,
commander,
offender,
defender,
reminder,
wanderlust,
independent,
independence,
cargo,
for good,
round and round,
emerge,
energy,
emerging,
emergency,
index.