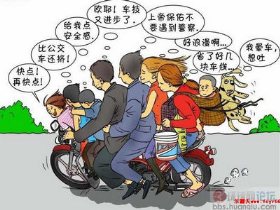 Random good picture Not show
1. Doubt is the
beginning
not the end of wisdom.

2. A good
beginning
is half the battle.

3. A good
beginning
is half done.

4. A good
beginning
makes a good ending.

5. Humility is the
beginning
of wisdom.

6. A bad
beginning
makes a bad ending.

7. In every
beginning
think of the end.

8. Love is sweet in the
beginning
, but sour in the end.

9. Love is sweet in the
beginning
but sour in the ending.

10. Wishing you a wonderful beginning, and love to last a lifetime.
11. They won their first match of the season 5-1 which was an auspicious start/beginning.
12. Such beginning, such ending.
13. The academic year commences at the beginning of October.
14. The heat was beginning to get to me, so I went indoors.
15. Thankfulness is the beginning of gratitude. Gratitude is the completion of thankfulness. Thankfulness may consist merely of words. Gratitude is shown in acts.
16. Please start over from the beginning.
17. Lichun traditionally signifies the beginning of spring in East Asian cultures.
18. Every day is a beginning. Take a deep breath and start again.
19. It was in the beginning, when we were still ironing out problems.
20. It was warmer now, and the snow was beginning to melt.
21. Her legs were beginning to tire.
22. Nobody can go back and start a new beginning, but anyone can start today and make a new ending.
22. Sentencedict.com try its best to collect and create good sentences.
23. The noise was beginning to irritate me intensely.
24. from small beginning come great things.
25. One day, the beginning of a new career journey will commence. Today is NOT that day.
26. Fear not that thy life shall come to an end, but rather fear that it shall never have a
beginning
.

27. To flee vice is the begnning of virtue, and to have got rid of folly is the
beginning
of wisdom.

28. In retrospect, I think my marriage was doomed from the beginning.
29. Get your ideas into some kind of order before beginning to write.
30. Every story has an end, but in life every ending is a new beginning.
More similar words:
at the beginning,
at the beginning of,
begin,
begin with,
to begin with,
cunning,
running,
planning,
stunning,
finnish,
mudslinging,
ringing,
beguiling,
raging,
logging,
coming in,
jogging,
bring in,
mining,
dining,
clogging,
emerging,
changing,
flagging,
managing,
shining,
whining,
opening,
moaning,
raining.