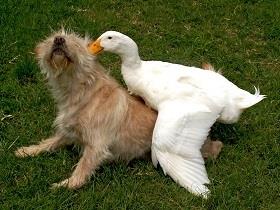 Random good picture Not show
(1) Stevia (Steviarebaudiana, honey herb) is a source of stevioside that is a natural sweetener.
(2) Natural sweetener, cane-sugar, stevia and liquiritin modified by enzyme methods are summarized, then the drawback and the development of enzyme modification of natural sweetener is described.
(3) The outbreak of stevia leaf blight was investigated and analyzed on pathogen and its regularity according to 5 year data in the Southwest of Shandong.
(4) The use of Stevia dates back to 16th century South America, a time when the Guarani Indians of Paraguay referred to Stevia as kaa-he-he. Sentencedict.com
(5) The paper introduced a cold frame nursery of stevia seed and high yield measures in Gaomi city, Shandong province.
(6) Reb A is the sweet component of the stevia plant most often used in stevia sweeteners.
(7) Purified Water, Glycerine, Citric Acid, Grapefruit Seed extract, Stevia, Potassium sorbate, Gum Arabic.
(8) Stevia also does not raise blood sugar so is a good choice for diabetics.
(9) The paper put forwards the way of extracting refining stevioside by boiling water from the leaves of stevia rebaudiana bertoni and removing impurities from extract by alcohol and ion exchanger.
(10) Objective : In order to provide identifiable ground for Stevia rebaudiana pharmaceutical botany.
(11) This paper introduced an effect capillary zone electrophoresis method for screening of stevia mutation.
(12) Huaian Daton bio-tech is an enterprise which specializes in stevia sugar.
(13) The effect of multiplication and rootage with treatments of different plant growth regulators and their concentrations was studied in subculture of Stevia.
(14) Stevioside is a novel sweeter which is extracted from stevia leaves, and the stevioside in the stevia leaves mainly comprises two components of stevioside and rebaudioside A.
(15) Huaian Daton Bio - tech is an enterprise which specializes in stevia sugar.
More similar words:
fayetteville,
audit evidence,
direct evidence,
Steve,
indirect evidence,
site visit,
stevedore,
first-ever,
robert louis stevenson,
television system,
get even,
whatever,
mt. everest,
at every turn,
in that event,
mount everest,
absolute value,
whatever happens,
discrete variable,
approximate value,
subsequent event,
caste system,
oyster stew,
stepsister,
stereo system,
stephen foster,
steering system,
from stem to stern,
frankenstein's monster,
step-by-step.